The series developed by Animagrad Studio and based off of the animated film was selected to compete at the Forum from more than hundreds of concepts submitted across Europe. It became Ukraine's only animation project and gained much attention from the event's attendees. According to Cartoon Forum statistics, MAVKA ranked 6th in the percentage of buyers present in the pitching room.
Its producers, Iryna Kostyuk and Anna Eliseeva, together with their partners in the development of the series, the French company TeamTo, presented to the audience an expanded concept of the project, new characters — Tumblewind and Chuhai, — and new video footage.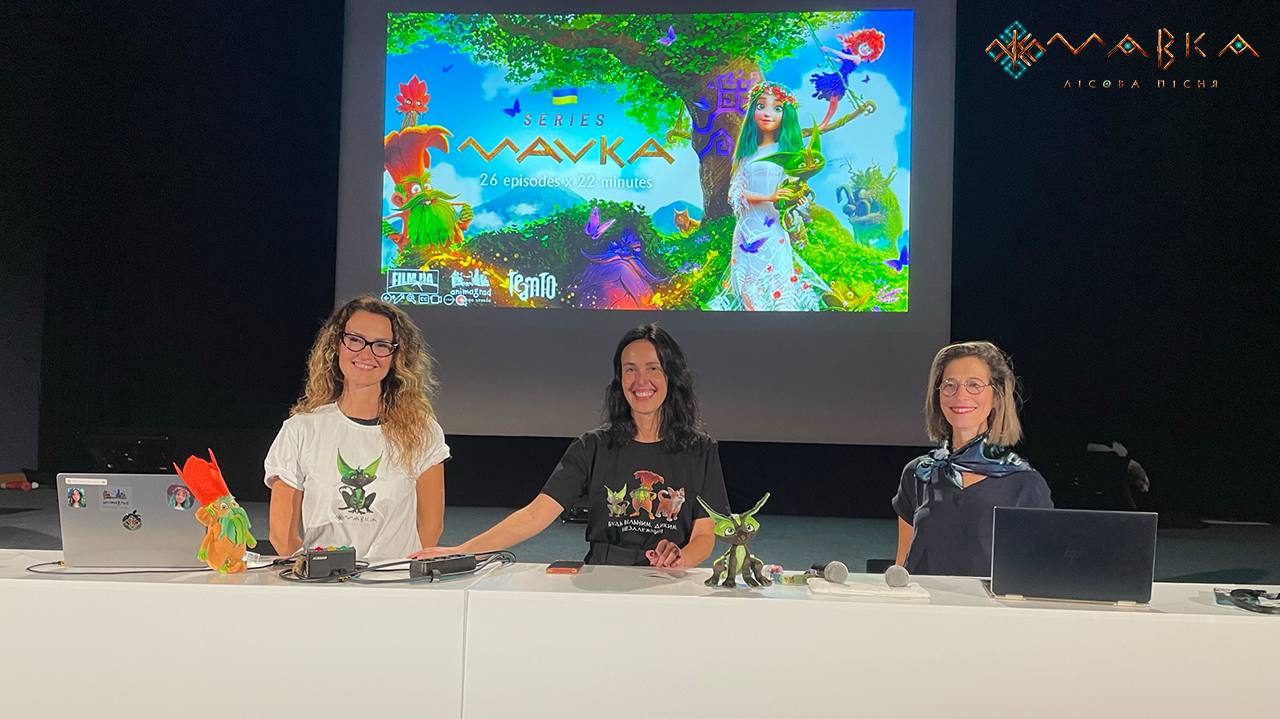 Cartoon Forum is a key event in the world of animation, which annually gathers distinguished industry representatives across the globe for dedicated pitching sessions. It is thus a great platform to make oneself known, find partners and support.
In the summer of 2023, its producers publicly announced the series at Annecy's Partners Pitches for the first time.