Several days ago, Kyiv streets saw new outdoor advertising portraying Mavka, the protagonist of Mavka. The Forest Song, and other characters from the cartoon. Billboards with a message "Mavka's world is just around the corner" announce the opening of the biggest Silpo supermarket branded in Mavka style in BLOCKBUSTER MALL, the biggest one in Kyiv.
The connection between two brands, Silpo chain and Mavka. The Forest Song animated feature, is about branding the whole space of the new store with arts from the future cartoon. This is going to be a special theme world, with the magical ambience of ancient forest, Ukrainian authenticity and incredible adventures of the cartoon's characters.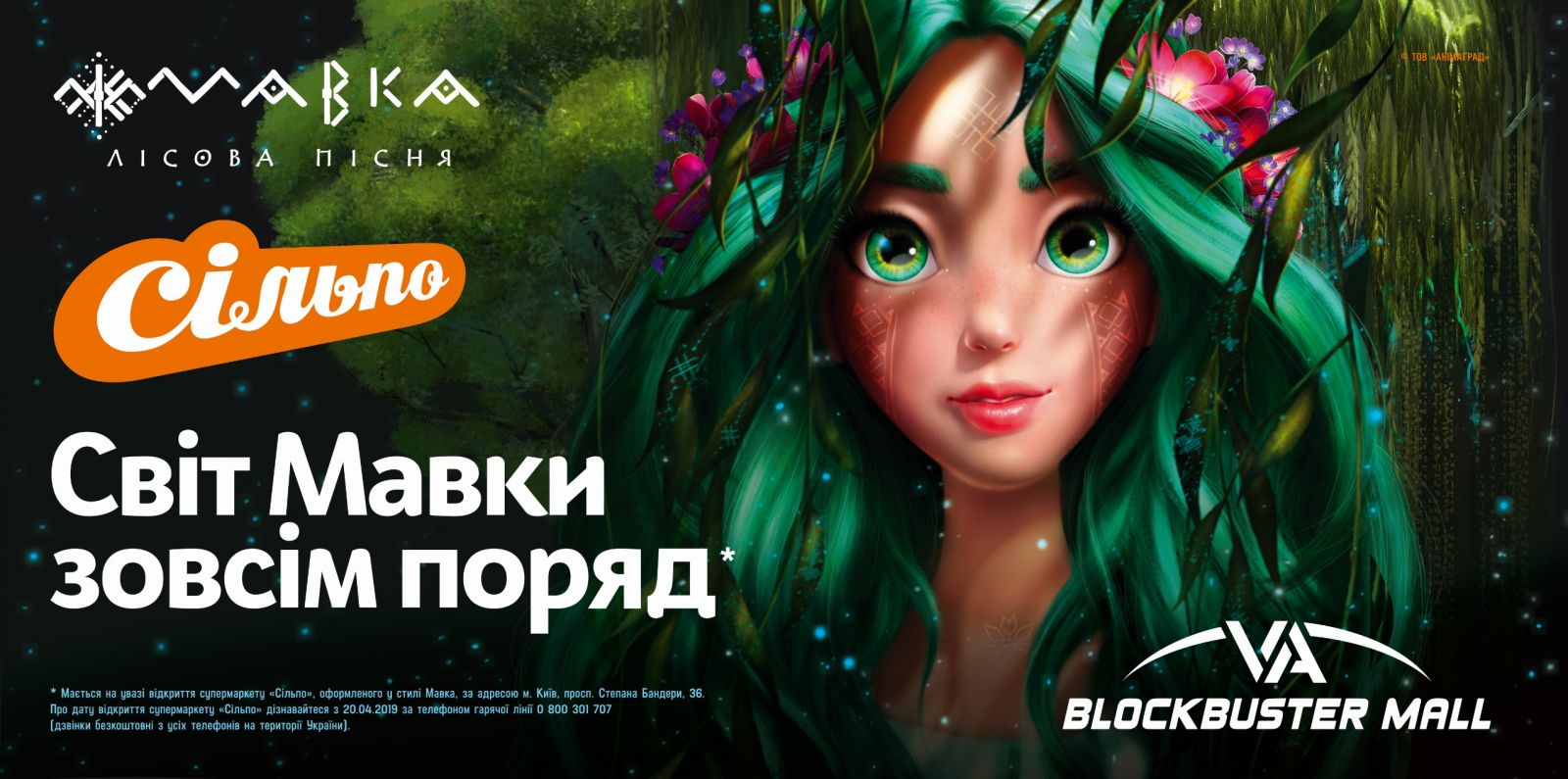 "We fell in love at once with Mavka's Universe created by Animagrad and we hope that the visitors of new Silpo will also be delighted," says Dmytro Tsygankov, marketing director at Silpo chain.
For Mavka. The Forest Song project this is a wide-scale and extraordinary offline exit opening a unique opportunity for wide audience to physically get into a captivating journey to Mavka's Universe through visiting Silpo. This is a unique and unprecedented case when the brand is so strong that it comes to life on other platforms, including licensing and merchandising, even before the film comes out. Normally this happens after or during the release.
"This is the first wide-scale collaboration of a Ukrainian brand with a Ukrainian retail market leader to create new impressions and experience for offline clients at such an early stage. We are happy that Nerd Agency – Brand Extension is Mavka's brand agent and has an opportunity to work and develop such a cool brand with a huge licensing potential on the territory of Ukraine," says Oleg Sudak, licensing department manager at FILM.UA Group.
Silpo supermarket will feature almost all characters from the animated feature film and also special zones stylized and branded with original arts from Mavka's world. The store will also feature brand merchandise: The Forest Song books in film covers, sketchbooks, Mavka's Oberig pendants, temporary tattoos with AR effect, etc.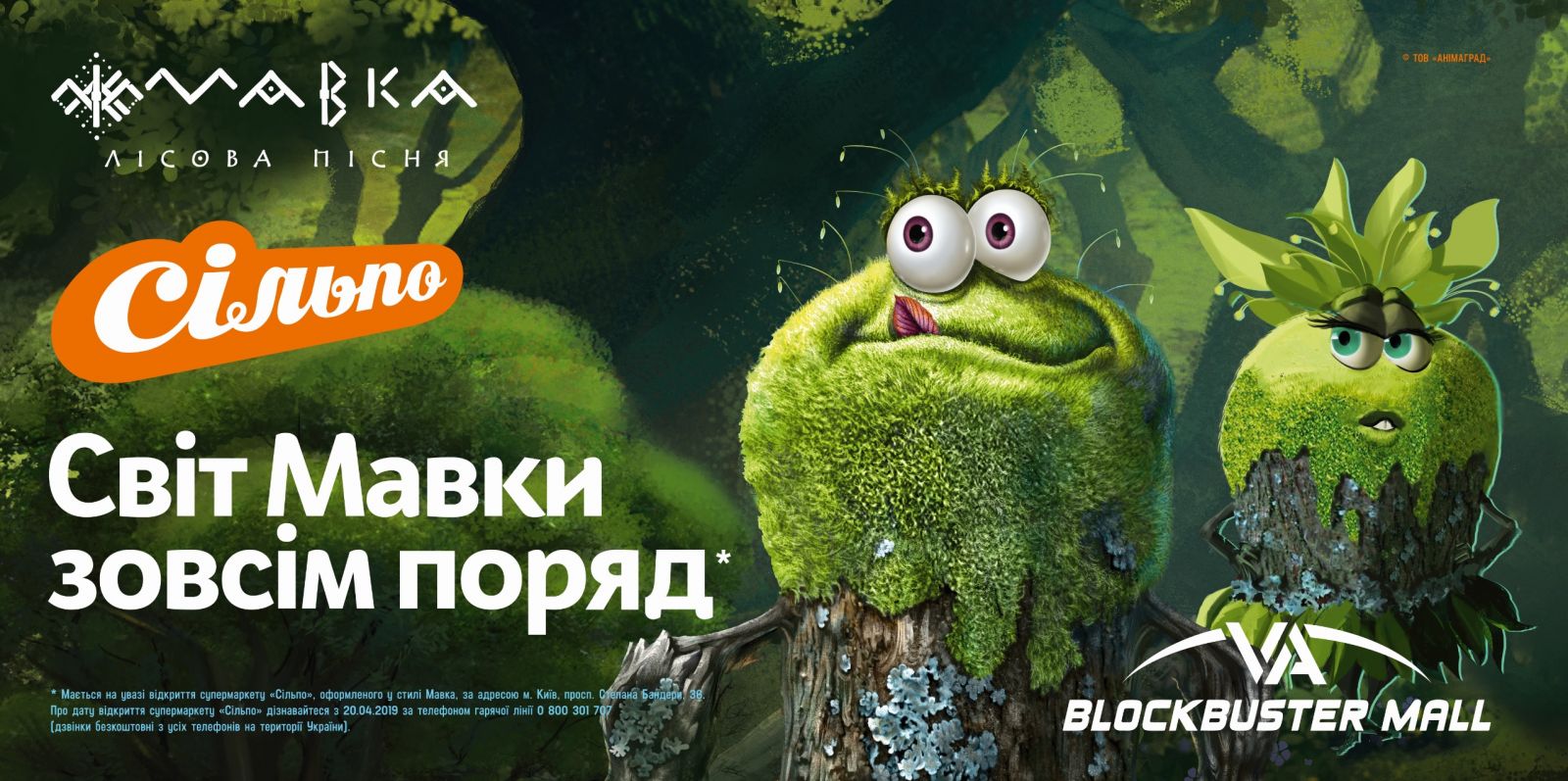 According to Mavka producer Irina Kostyuk, "Now we are actively working on creating the animated film. We maximize our efforts to achieve the perfect result. Along with that, even now Mavka brand is much bigger than the film; there is a whole Mavka Universe which is constantly developing and expanding: we have released a series of books, a clothing collection, unique Mavka's pendants, AR apps, etc. In collaboration with powerful partners and licensees constantly joining the brand, new original implementations for the project are being developed. We were happy to hear Silpo's idea – and this is one of the biggest Ukrainian retailers – to brand the space of their new flagship store. It might be the best representation of Mavka's Universe idea, opening an opportunity to get there."