From now on, FILM.UA online store is offering a new exclusive line of MAVKA accessories and brand new T-shirts and legging shorts to all fans of an upcoming animated film 'Mavka. The Forest Song'. FILM.UA Store accumulates all thematic souvenirs, apparel, books, and a full range of other goodies related to the different projects of FILM.UA Group and Animagrad studios.

A limited collection of MAVKA accessories includes earrings, pendants, wristbands, and rings. All accessories exist in two variants – lighter and darker tinted metal. All of them are adorned with an ancient Slavic rune, a symbol that appears on the main character of the film. This rune symbolizes the unity of all four elements – Earth, Water, Fire, and Air. Besides that, there's also a pendant with an image of Mavka herself.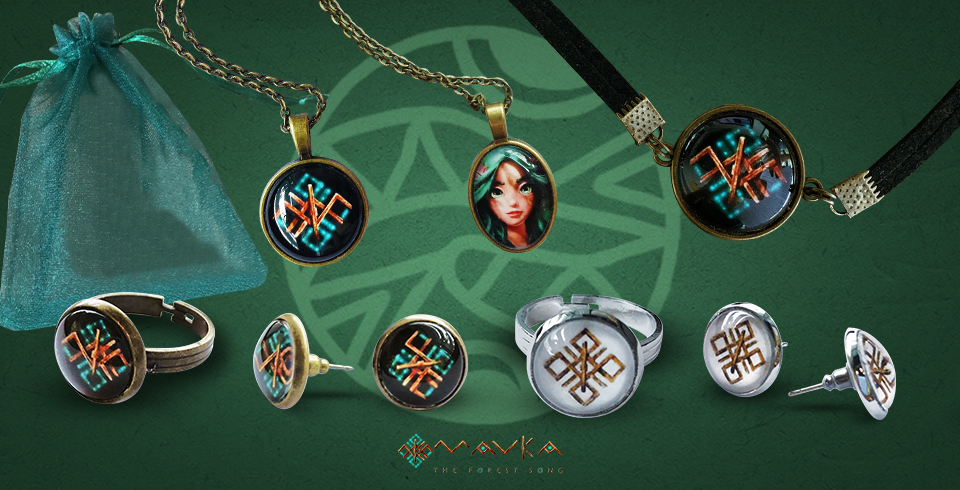 The accessories are made out of metal, eco-suede, and glass. All of them available individually and in sets.

Earlier this summer, two sets of MAVKA apparel became available through the store. Both include a stylish oversized t-shirt and legging shorts. The shorts are adorned with a logo of the animated film, and the t-shirts spot an ornament based on the Mavka's rune. The sets are available in black or beige. Also, legging shorts and t-shirts can be purchased separately. Furthermore, both sets fit very well with another hot accessory of this season – protective facemasks with a Mavka's symbol in matching colors.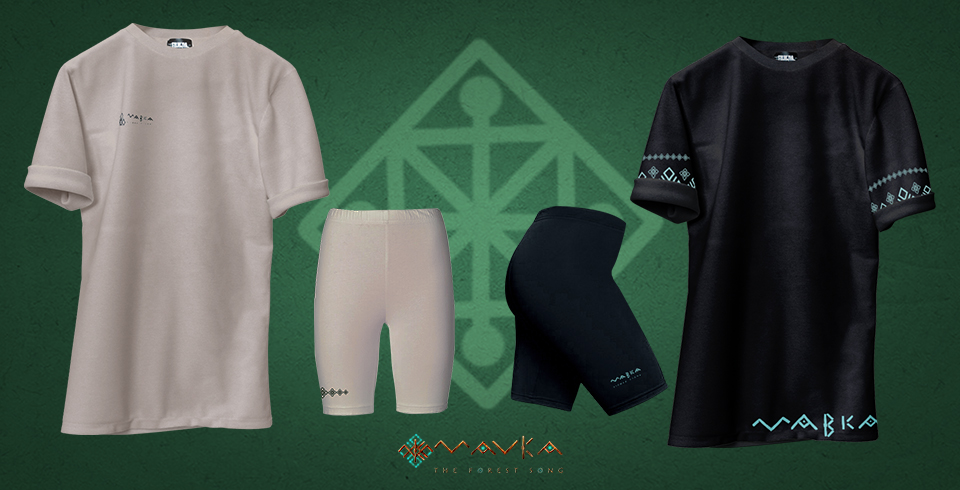 "We are happy to introduce new items dedicated to an upcoming animated film. Mavka has long surpassed the limits of an animated project and became a true brand. It goes wider by the day and covers new exciting commercial spheres. Anyone can find something to their taste in Mavka's Universe, and in our store especially – a curious or useful item connected to this incredible story", – tells Olha Kondratenko, CEO FILM.UA Store.

Mavka's story inspired a whole Universe, a brand that attracts involvement from the most famous Ukrainian and international partners. For instance, a new flagship Silpo supermarket with the design based exclusively on the animated film has opened in Kyiv. Lantmannen AXA launched a line of breakfast cereals Mavka START! dedicated to the film. Sweets by Lucas™ and dairy by Galychyna take the shelves of stores all across the country. And finally, FILM.UA Store carries an exclusive selection of goodies created through the licensing agreements: a line of clothing MAVKA BY NAVRO from a famous Ukrainian designer Olga Navrotska; limited jewelry series Mavka's Charm Pendant by OBERIG Jewelry; branded series of books published by Kyiv Book House; handmade tapestries by Solomiya workshop and an AR application developed by Signal Red.

Visit FILM.UA Store to pick any gift from Mavka that fits your fancy.