On March 13-16 in Hong Kong FILMART, an annual film and TV content market, took place.
FILM.UA Group was represented at the market by Igor Storchak, distribution director, and Yevgeny Drachov, international sales manager.
FILM.UA Group had its stand # 1C-B15 located in the IFTA pavilion. There we presented our feature projects The Stronghold (2017), The Stolen Princess (2018), Mavka. The Forest Song (2019), animation series Eskimo Girl (2013-2016) and Mom Hurries Home (2018) as well as other projects from the catalogue.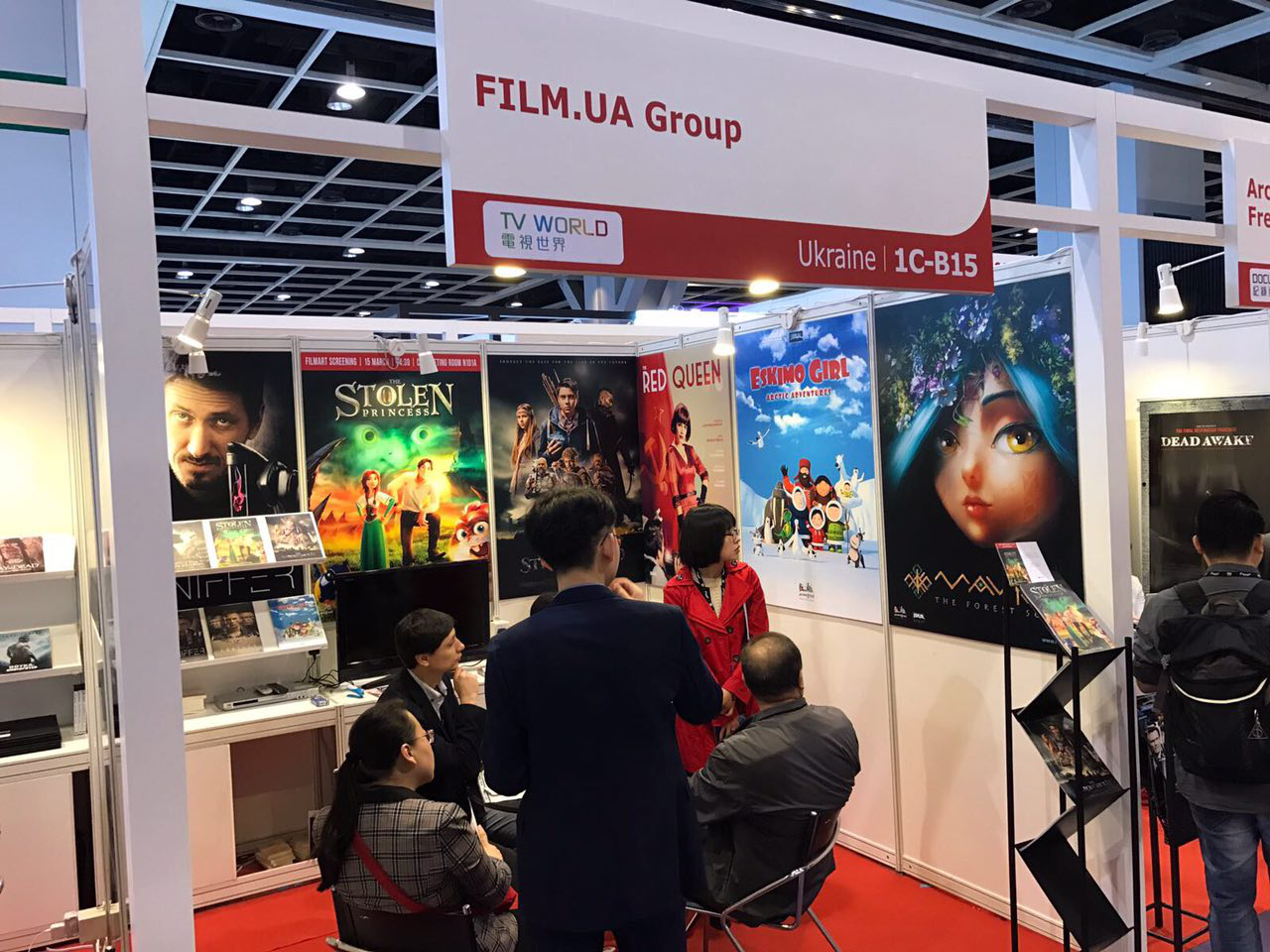 "Asia is a special region; the mentality here is different from both Europe and America. Every time we participate in FILMART we discover something new, like approaches towards choosing content and efficient positioning for this market," says Igor Storchak. "I would like to separately note the interest towards our Mavka. The Forest Song project. Here it is not just about sales but also possible cooperation in the project's production with our Chinese counterparts."
Just a reminder reminder: in early March, the producer group of Mavka. The Forest Song presented Ukraine for the first time at Cartoon Movie, the biggest animation pitching event. The project became a highlight of the forum and received a huge impetus for development: after pitching, negotiations on the film's co-production have started, with the release planned for 2019.
In two weeks, FILM.UA Group will participate in MIPTV in Cannes (April 3-6), and in May the working materials of feature projects will be presented there at Marche du Film (May 17-26).