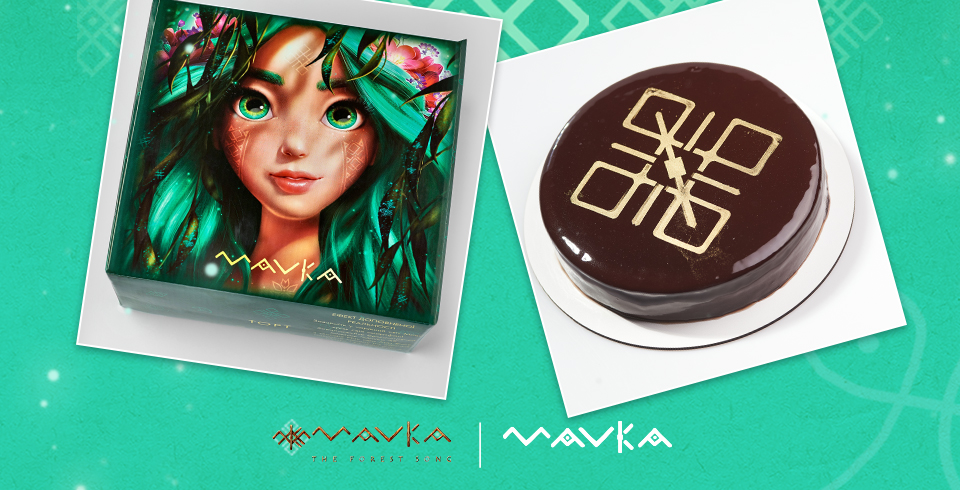 Our new licensing partner MAVKA bakery from Lviv created the same-name signature cake inspired by the story and characters of the animated film Mavka. The Forest Song. One can order the dessert online (the pickup point is in Lviv), and from September, 15 Mavka cakes will be available in select Silpo supermarkets in Kyiv and Lviv.
"Mavka Universe Brand is growing in many directions and getting an ever wider circle of partners day by day. The Mavka. The Forest Song is a FILM.UA's flagship project, and more and more companies from different sectors want to join in. Given the family target audience of Mavka, we choose licensees very carefully and turn to the ones who share our values and mission. We are happy that a bakery company from Lviv is a new participant in this program. And right as our team it respects Ukrainian traditions and creates magical desserts for all happy family occasions," — commented the head of the licensing agency Nerd Agency (FILM.UA Group), Tetyana Ruban.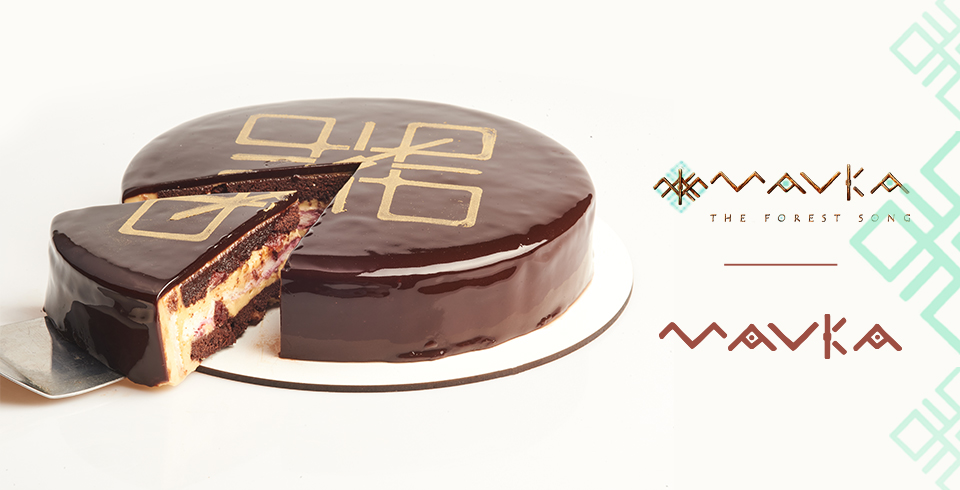 In the signature recipe of Mavka cake, Lviv bakers combined the chocolate and milk sponge cake and spiced it up with bright notes of raspberry, cranberry, and hazelnut, all inspired by the animated film and Mavka, the Guardian of the Forest, herself.
Mavka cake packaging is also unusual. The box has the image of the main character with the augmented reality effect. Using an AR application, one can see how Mavka's magical runes come to life.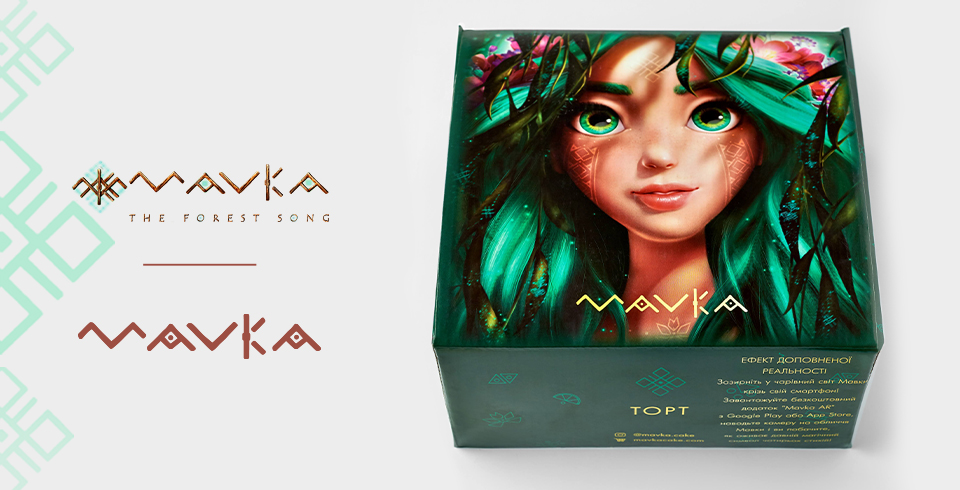 In the desserts, made by the bakers with love, the classic Ukrainian culinary traditions are balanced with the intense taste of fresh, natural berries and fruits. Both the childhood taste seekers and the pickiest of connoisseurs will love the Mavka story inspired cake. The Mavka cakes can be ordered on the website of the MAVKA confectionery with delivery in Lviv, or one may get them in select Silpo supermarkets in Kyiv and Lviv at the addresses:
Kyiv:
Stolychne shose, 103;
vul. Baseyna, 6;
vul. Berkovets'ka, 6;
prospekt Heroiv Stalinhrada, 12-P;
vul. Honchara, 96;
vul. Dniprovs'ka naberezhna, 12;
vul. Pavla Tychyny, 1-V;
Sportyvna Ploshcha, 1-A;
vul. Yaroslavs'ka, 56-A;
prospekt Stepana Bandery, 36.
Lviv:
vul. Get`mana Ivana Mazepy, 1-B;
vul. Kulparkivs`ka, 226-A;
vul. Pid Dubom, 7-B.