MAVKA. THE FOREST SONG feature film (produced by Animagrad, FILM.UA Group) has got а new licensing partner — Ukrainian company Belietazh, which owns brands Anabel Arto and Obrana. This collaboration started a year ago, but designers were forced to finalize the manufacturing process during wartime. Starting from June 26, the limited collection inspired by Mavka's Universe is available in boutiques across Ukraine and on Anabel Arto's official website.
MAVKA brand chooses its partners carefully, ensuring their values match the project's values. This time, favorite animated characters are featured in a sleepwear line for women and girls, including t-shirts, shorts, hoodies, sweaters, and dresses. There are also family sets for moms and daughters. The collection is made of safe and natural eco-materials. Bright prints do not shed and do not get ruined when washed.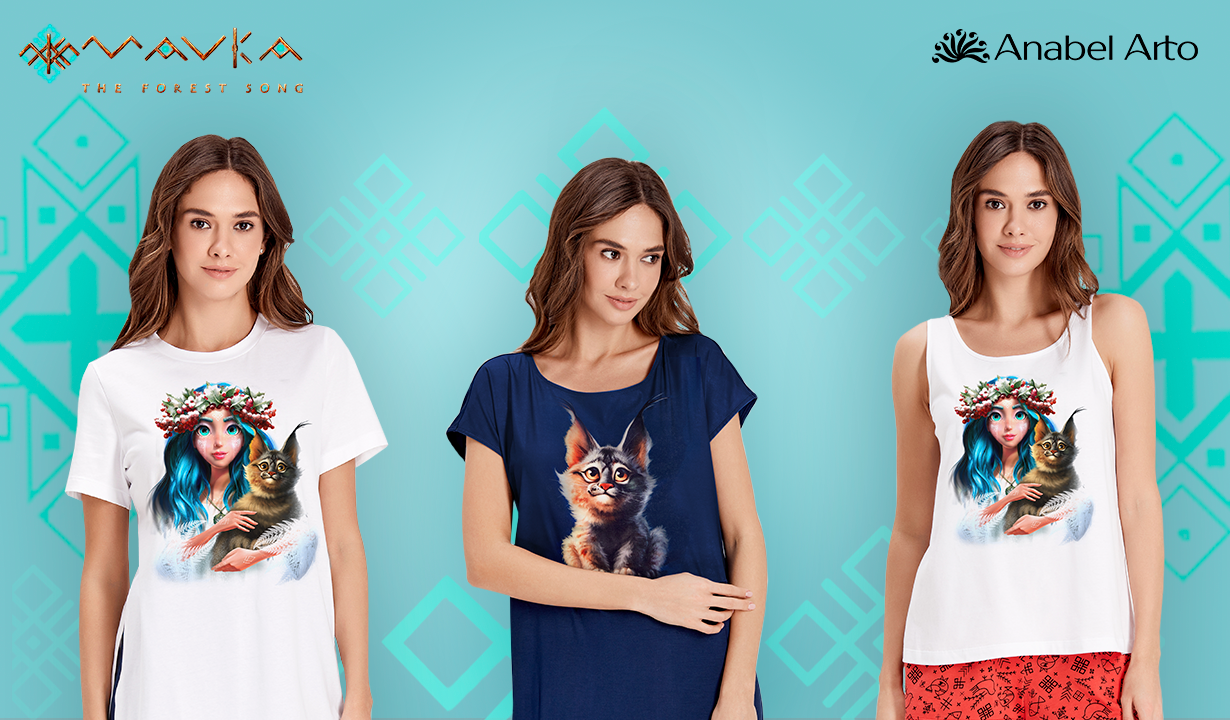 'We must keep working and releasing new clothes that will allow consumers to experience positive emotions and inspire them to win. As Lesya Ukrainka said: 'No, I am alive! I'll live forever. My heart is full of something that will never die!' These words are now used as a tagline of MAVKA. THE FOREST SONG animated feature and this slogan have gained significant meaning for our collaboration. Ukrainians are strong. We did not give up though some Anabel Arto boutiques were looted and bombed, and our main production facility is located in Kharkiv. We make it possible to develop Ukrainian business and economy even during wartime. So we are thrilled to present our brand-new collection featuring arts that allow customers to immerse themselves in a magic Mavka's Universe. We all need joy, magic, and goodness. And the customer is able to feel these feelings while wearing our new clothesline', stated Anastasia Dulina, director at Belietazh trademark.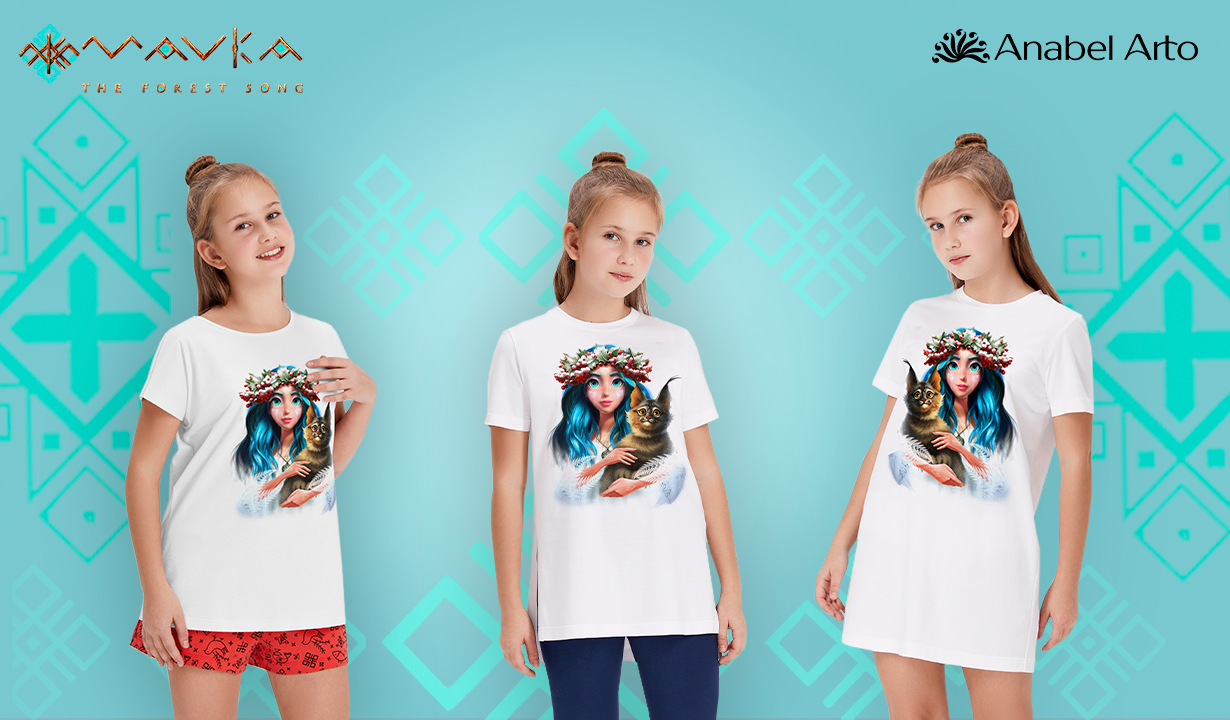 The release of an original licensed product line allows not only to cheer up Ukrainians during difficult times of war but also to contribute to Ukraine's economic recovery.
'Mavka, the main character of the animated feature film, is very relevant now since she embodies Ukraine. She is kind and sensitive Soul of the Forest. But when danger occurs, and Mavka has to protect the homeland from evil, she becomes a strong and brave Guardian. And she wins — as well as Ukraine will', said Tatyana Ruban, CEO at Nerd agency (FILM.UA Group).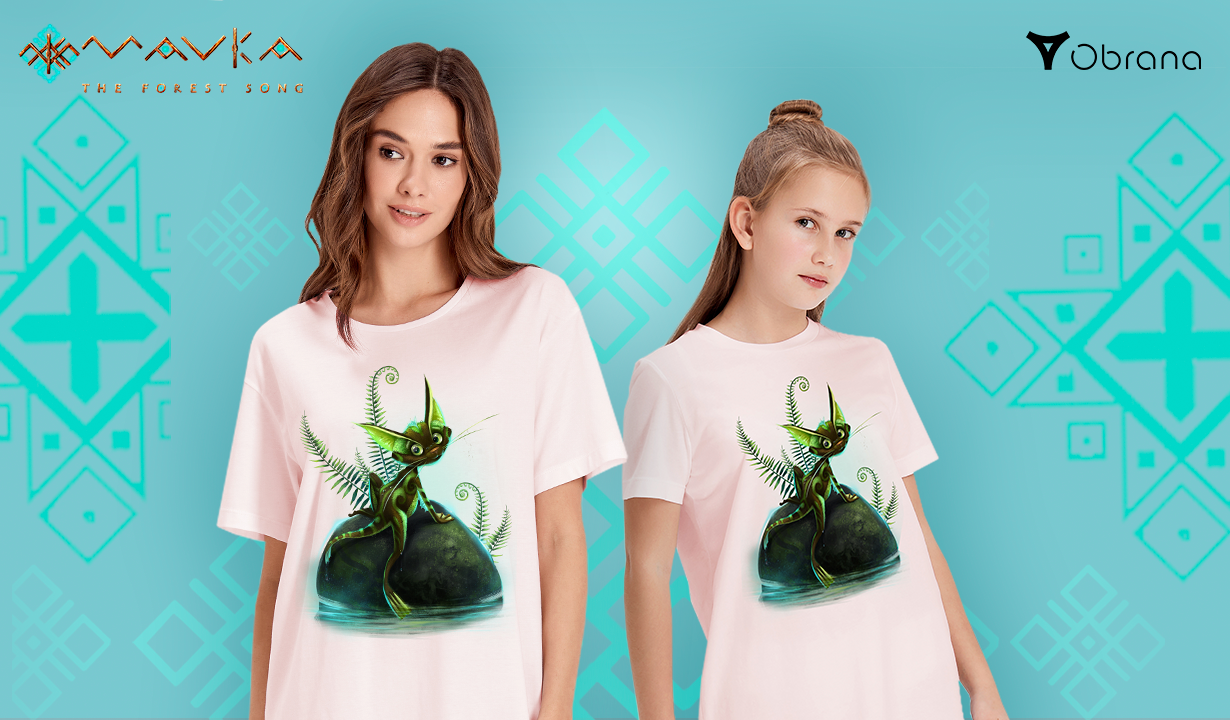 MAVKA's team continues to work on a project, so that it will be delivered at the announced date — in Q4 2022. The domestic release will take place right after Ukraine's victory in the war with russia, when cinemas are back to work on a regular basis. Despite the tragic events, the team not only continues to produce the animated film, but also expands its brand. Previously, Mavka's portfolio was enriched by a bunch of collaborations with famous Ukrainian brands. There are consumer products branded with MAVKA in different categories, including Food and Beverage, Apparel, Books, and Publishing. Also, Silpo's (Ukraine's largest retailer) national loyalty campaign was launched. The work on reaching new deals is underway. The whole world is waiting for MAVKA, so we must ensure licensed products featuring animated characters appear in every corner of the globe.
Follow the news!