Universal Pictures Content Group has acquired All French distribution rights for the animated feature film MAVKA. THE FOREST SONG by Animagrad studio (FILM.UA Group).
MAVKA. THE FOREST SONG's producers are excited for their film to be fully dubbed into French, including the soundtrack, for a planned theatrical release.
"We are looking forward to a new partnership with the market leader, Universal Pictures Content Group, thanks to which Mavka will also speak
French. Since the first presentations of the project on the international film markets, we have seen great interest to the film from the international audience. Earlier, the film was already presold in more than 20 territories, including Italy, Spain, Portugal, Poland, Bulgaria, Hungary, Romania, Greece, Norway, Denmark, Ireland, Sweden, Finland, as well as MENA countries, and many others. And our team continues to work to expand the list of countries where the Mavka movie release will take place." said Evgeniy Drachov, FILM.UA distribution CEO.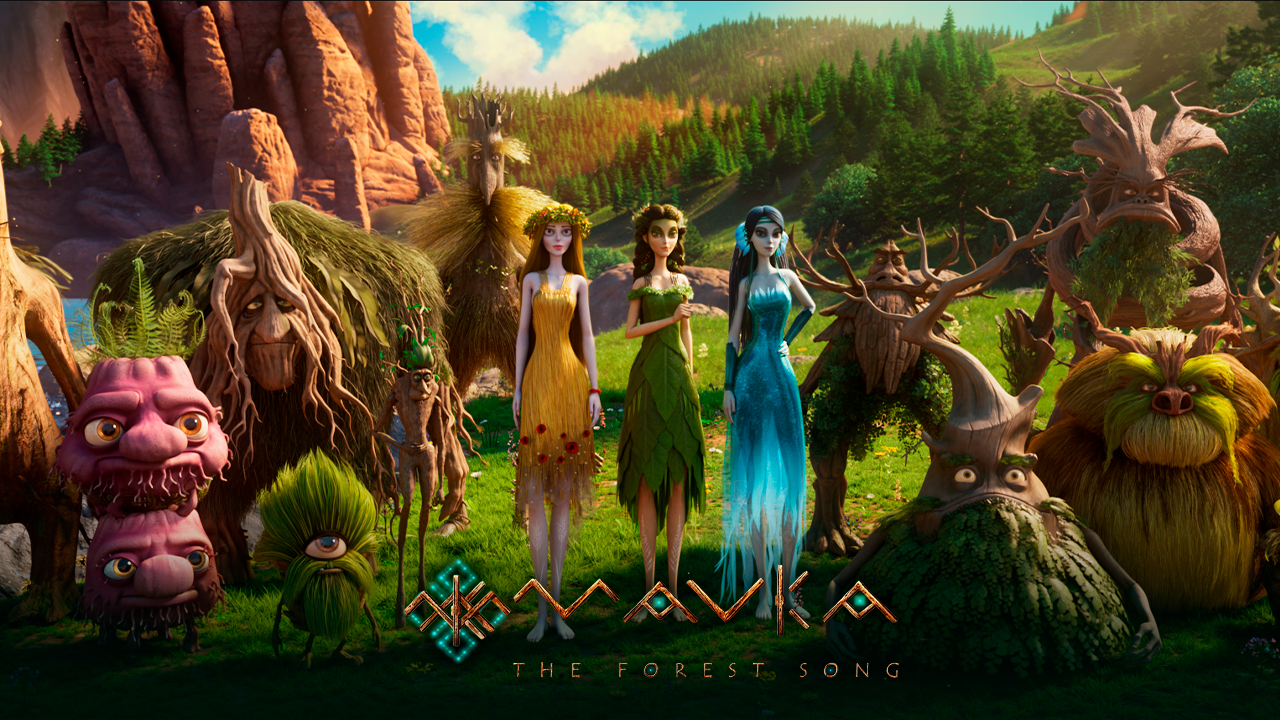 MAVKA. THE FOREST SONG showcases unique Ukrainian culture, values, traditions and has an environmental component in the partnership with WWF-Ukraine. Mavka is a unique female character from Ukrainian legends and myths, the Soul of the Forest, who becomes its Guardian when her home is in danger. She strives for peace and harmony in her world — just as the people of Ukraine today strive for their own.
Despite the war, work on the animated film Mavka. MAVKA. THE FOREST SONG continues. It will be delivered at the announced date — in Q4 2022.
About Universal Pictures Content Group
Headquartered in London, Universal Pictures Content Group is a repertoire centre producing multi-genre entertainment for distribution across theatrical, home entertainment, television and digital platforms on a worldwide basis. Universal Pictures Content Group is a unit of Universal Filmed Entertainment Group (UFEG). UFEG produces, acquires, markets and distributes filmed entertainment worldwide in various media formats for theatrical, home entertainment, television and other distribution platforms, as well as consumer products, interactive gaming and live entertainment. The global division includes
Universal Pictures, Focus Features, Universal Pictures Home Entertainment, Universal Brand Development, Fandango and DreamWorks Animation Film and Television. UFEG is part of NBCUniversal, one of the world's leading media and entertainment companies in the development, production and marketing of entertainment, news and information to a global audience. NBCUniversal owns and operates a valuable portfolio of news and entertainment networks, a premier motion picture company, significant television production operations, a leading television stations group, world- renowned theme parks and a suite of leading Internet-based businesses. NBCUniversal is a subsidiary of Comcast Corporation.