Animagrad studio team announced its joint work with the team of Ivan Honchar Museum national center on Mavka. The Forest Song. The museum experts will consult cartoon authors on ethnographic and cultural issues concerning Ukrainian folklore, festive rituals, graphic symbols, cultural codes in national outfits and traditional household items. Ethnography is an essential component of the project along with its literary source, Lesya Ukrainka's play, so historic foundation is a necessary pre-requisite for working on the film. On March 23, special lectures were held in the museum for Animagrad creative team; this was the first step of the impending cooperation.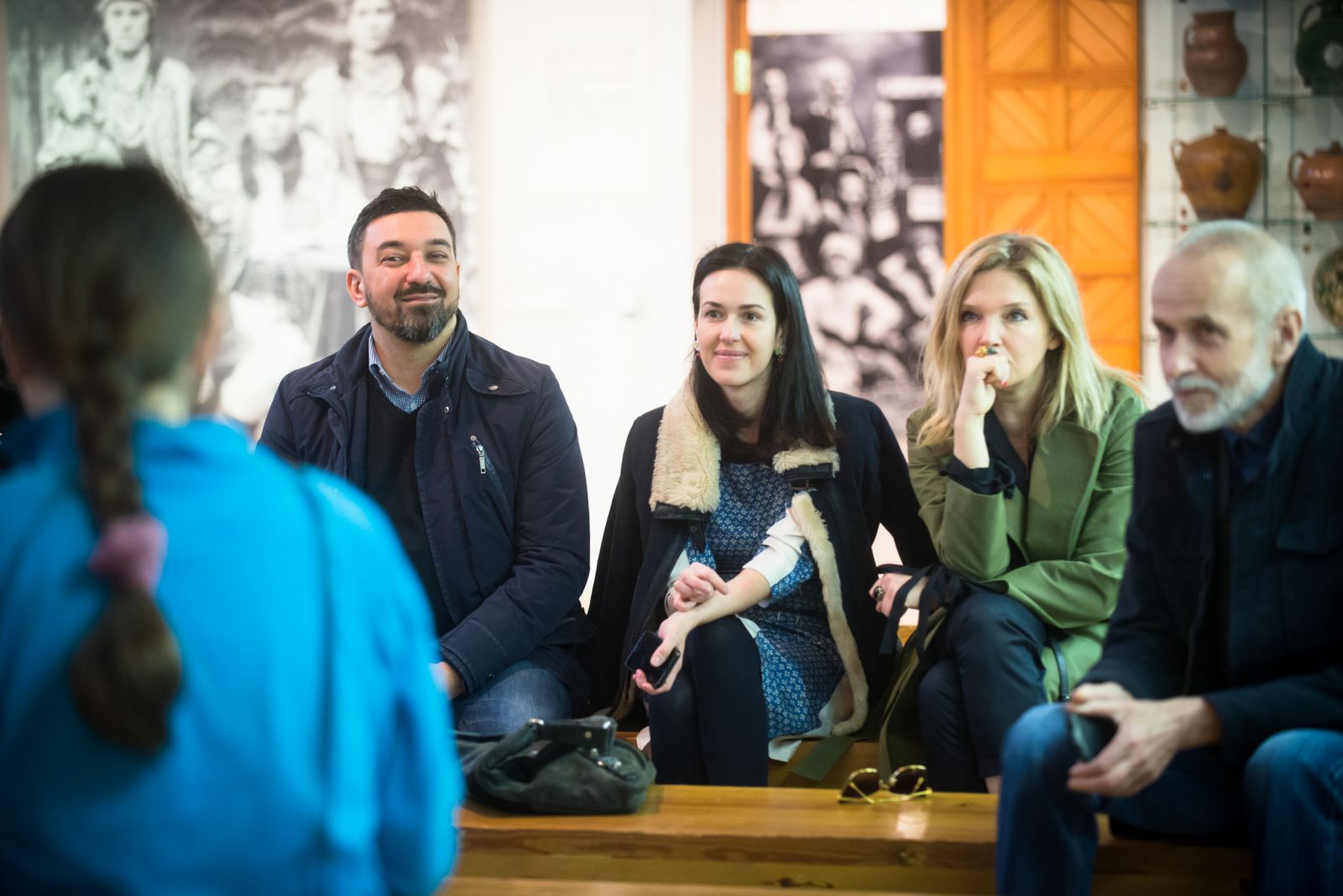 The meeting started with a small performance. Head of museum folklore department and Bozhychi ethno-band vocalist Susanna Karpenko, in duo with multi-instrumentalist Maksym Berezhnyuk, performed traditional Ukrainian songs. The events of Mavka. The Forest Song take place in spring, and the motive of life's revival after winter is an inherent one for our culture; among other things, it is represented in Ukrainian folklore with vesnyanky, ritual songs. They will also be used in the film itself, albeit in contemporary arrangements. The duo performed various vesnyanky; some of them are over 1,000 years old, Susanna said.
It is worth noting that music in Mavka. The Forest Song doesn't just create an emotional environment and emphasize the authenticity of the cartoon; it also serves as the plot's catalyst.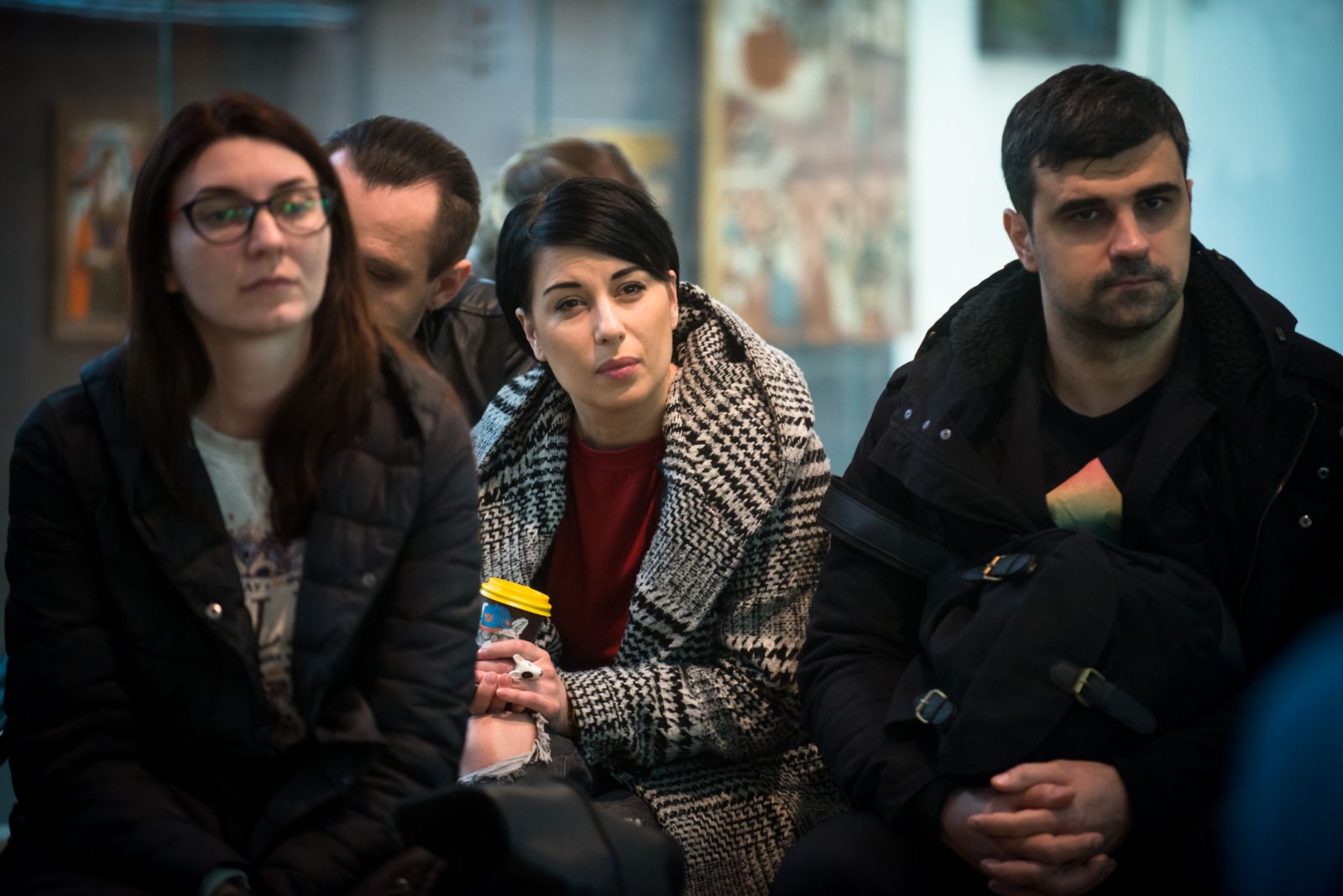 "In the end of the film, The Forest Song plays a deciding role; we still have to write it," says Aleksandra Ruban, project director, sharing some mysteries of the plot with us.
Profound, informative and extremely captivating tour of the world of Ukrainian traditional clothing was held by Ivan Honchar Museum expert Aleksandra Storchay. The whole team, including Olga Navrotska (costume designer for the project) were deeply impressed with what they heard. For previous generation, clothing wasn't just a bare necessity; it also had symbolic and spiritual meaning. Showing all the complexity of national costume and making it modern and fairytale-looking at the same time is an ambitious task for Olga and the whole art department of the film.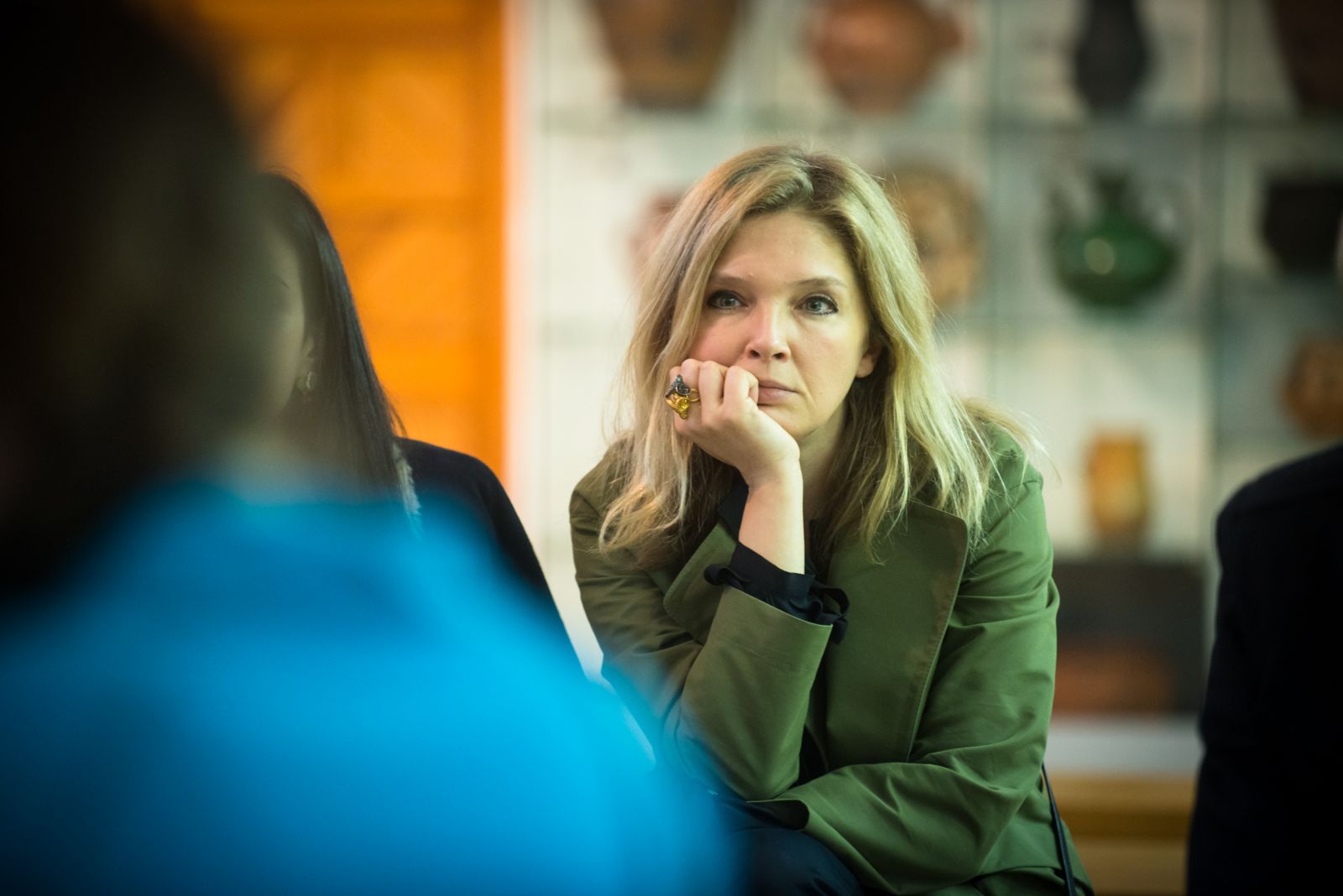 There was a separate discussion about graphic symbols, ornaments and their significance with the ethnographer Kateryna Mischenko. Our authentic culture is literally saturated with those, from clothes to Easter eggs. Ornaments are a certain language, a code, a cipher; their usage is strictly regulated. As graphic ornaments will cover both magic forest and people's houses in the film, as well as Mavka herself, detailed studying of ornaments is now a new professional hobby of the animation studio artists.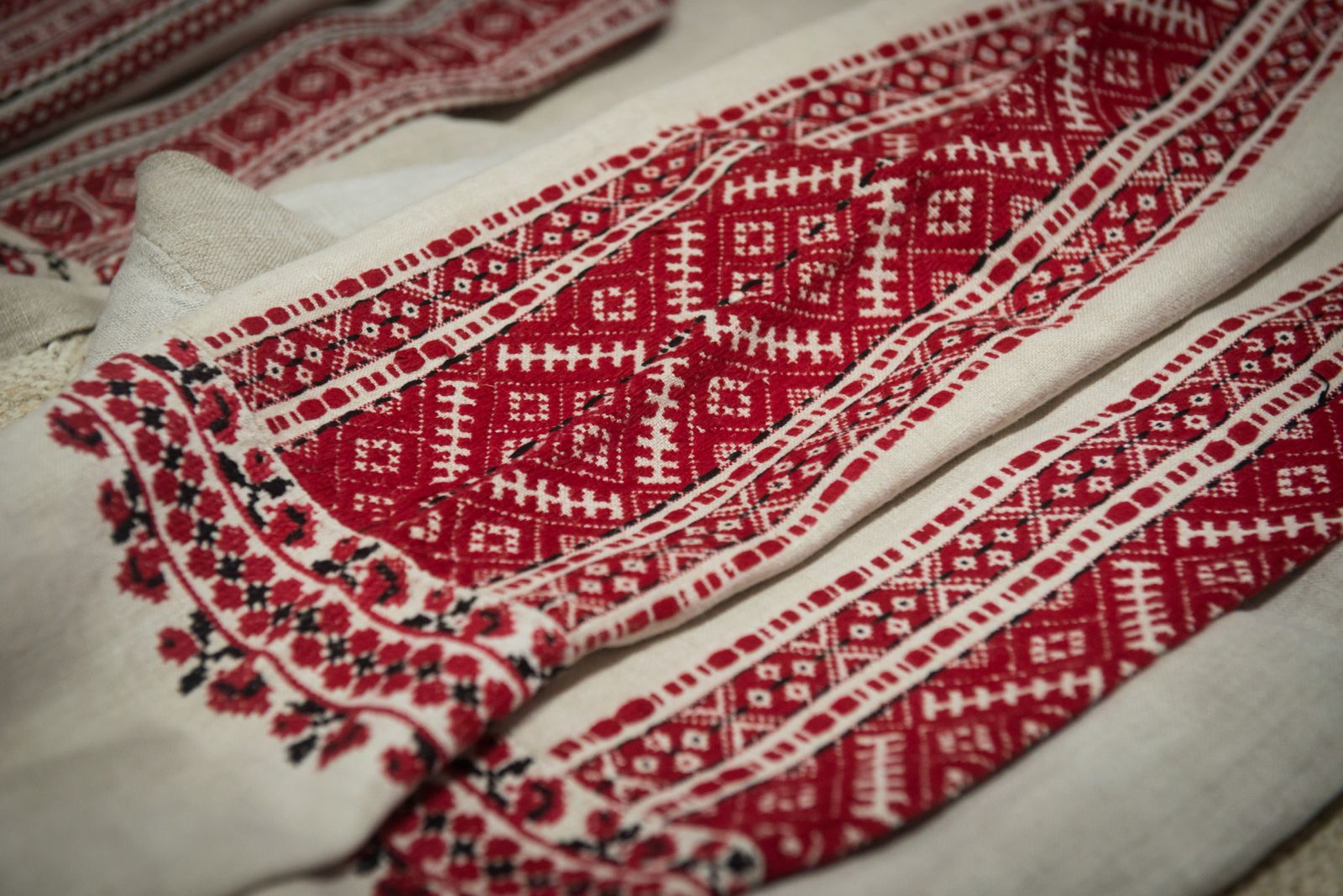 The final note of the visit was the agreement on extending cooperation between the museum and Animagrad studio: from consulting on Mavka. The Forest Song to implementing joint projects dedicated to Ukrainian national culture. The first one will be a multi-platform project entitled Circle of Festivities. Minifilms, albums and books will be used as formats to depict the celebration of Ukrainian calendar and family festivities with their incredibly beautiful rituals, special occasion clothing and accessories.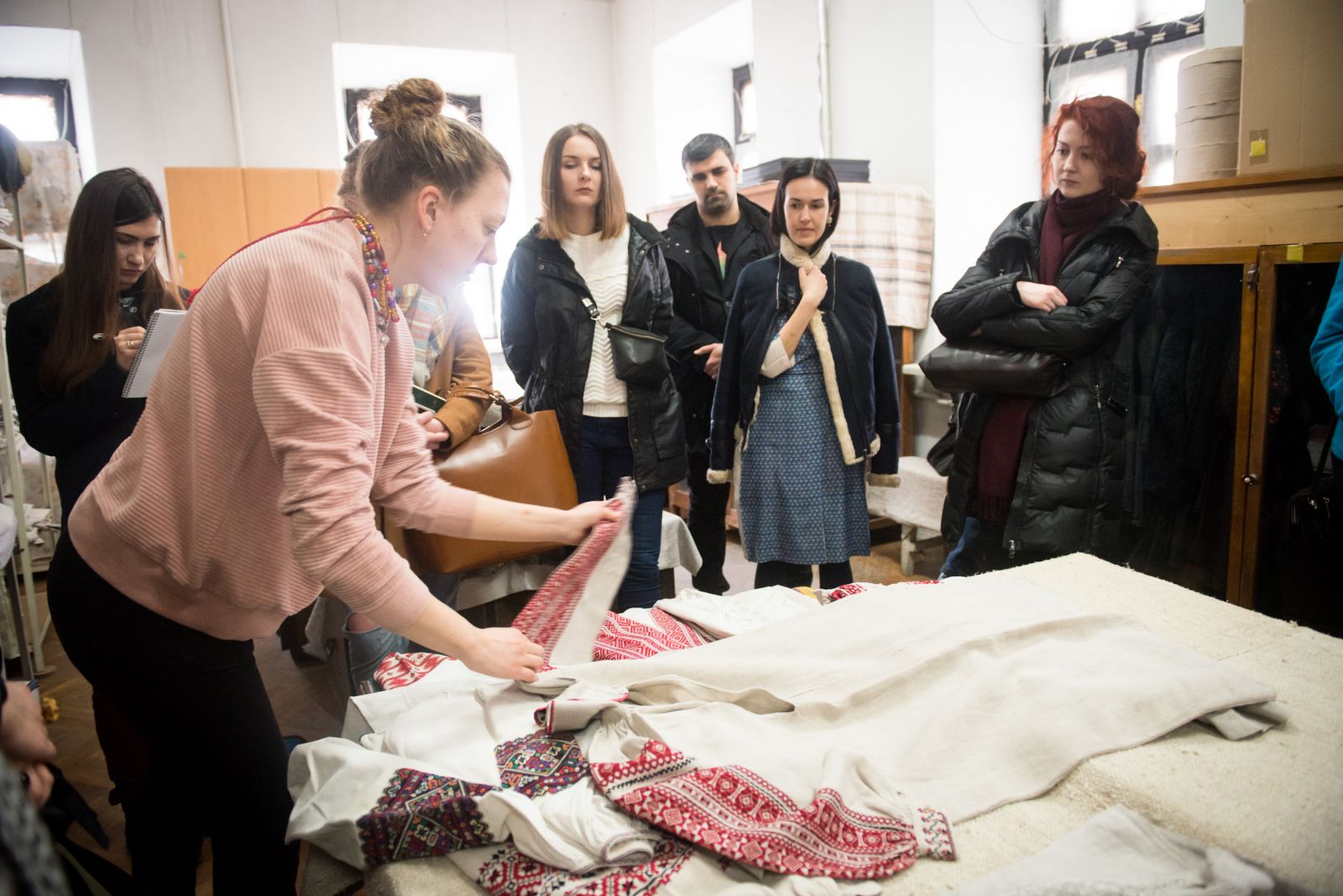 "When working with Mavka you can't but feel the synergy and interest emerging in the society around this film, our cultural images and traditions in general, so our studio wants to do more. We want to become a part of an obvious cultural renaissance of Ukraine happening now. And we are thankful to Myroslava Vertyuk, Petro Honchar and the whole museum team for their cultural and educational initiatives that we'll enjoy partnering with," says Anna Eliseeva, film's creative producer.
Petro Honchar, museum director, shared his expectations from cooperation on Mavka. The Forest Song:
"I have incredible hopes. I think that we are engaged in a widest-scale event, with something real to be born as a result. Judging by the serious approach taken, I think that everything will work out!"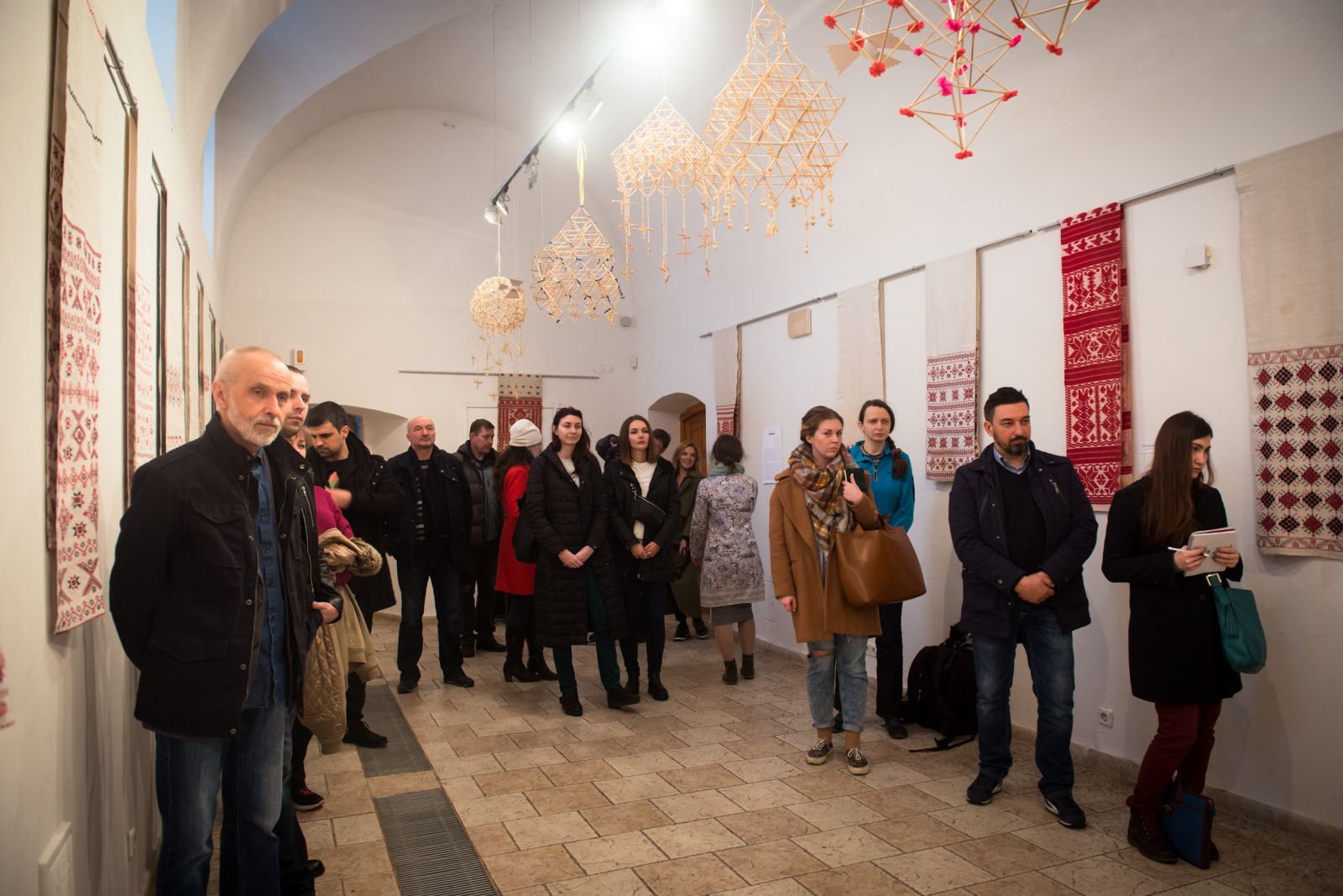 Information. Mavka. The Forest Song is a feature animation strip produced by Ukrainian studio Animagrad (FILM.UA Group), now in the creative development stage. The cartoon is created on the basis of a play by Lesya Ukrainka with the same title, using Ukrainian myths and cultural traditions. The experts of leading ethnographic institutions – Folklore Department in Kyiv National Taras Shevchenko University, Ivan Honchar Museum, Ukrainian Fashion History Museum – are working with the film crew to interpret Ukrainian myths, legends, beliefs, rituals and visual culture for a unique animated world of Mavka. DakhaBrakha, a world-renowned music band, is working on the film's soundtrack.
Mavka. The Forest Song won the 9th competition of Ukrainian State Film Agency in September 2016 and received state financing in the amount of 30 per cent from the total budget. Approximate premiere date for Mavka. The Forest Song in Ukrainian cinemas is late 2018 or early 2019.