On the occasion of Valentine's day, Animagrad studio (FILM.UA Group) presents a romantic soundtrack and music video for an animated feature film MAVKA. THE FOREST SONG performed by prominent Ukrainian singers Artem Pivovarov and Khrystyna Soloviy. Listen to the song on music streaming platforms, and watch the music video on both FILM.UA Group's and singers' YouTube-channels and social media. The theatrical release of MAVKA is set for March 2.
Artem Pivovarov is a sound producer of Language of the Wind. He whore, composed and arranged the sound. Artem was inspired not only by the story of Mavka and Lukas but also by the fact that he voiced the main character. Lyrics were created jointly by Artem and Khystyna, each wrote their own part. This song is played in an episode of the animated film that reveals the start of the romantic story of the characters.
'This is an emotional composition about strong love despite all the risks and dangers. The lyrics tell about two hearts from different worlds. It inspires and gives hope that love and music will overcome even the strongest evil. So, the release of the song is set for February 14', Artem Pivovarov stated.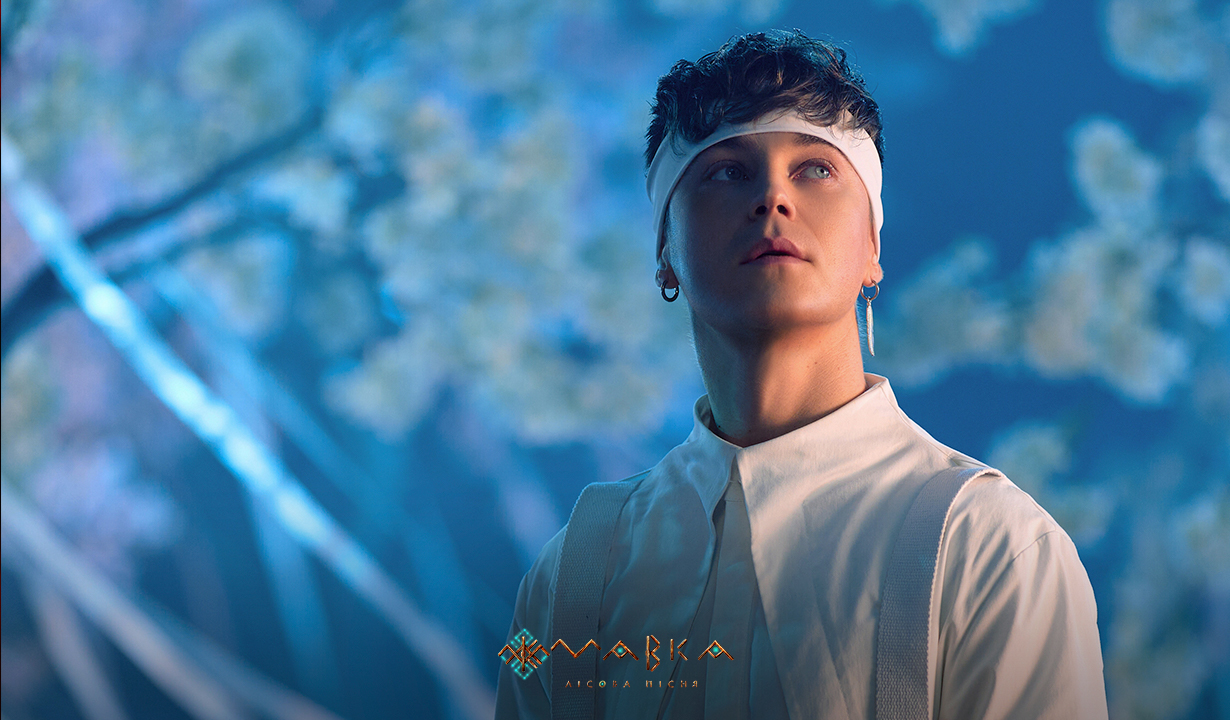 The music video shooting took place in Kyiv in one of the FILM.UA Studio's pavilions this January. The director is Andriy Kolesnik, the director of photography is Serhiy Revutskiy, and Dzvinka Syvyk created unique outfits for the singers. Scenes featuring Artem and Khrystyna are fueled by episodes from an animated film, the vast majority of which are not-seen-before.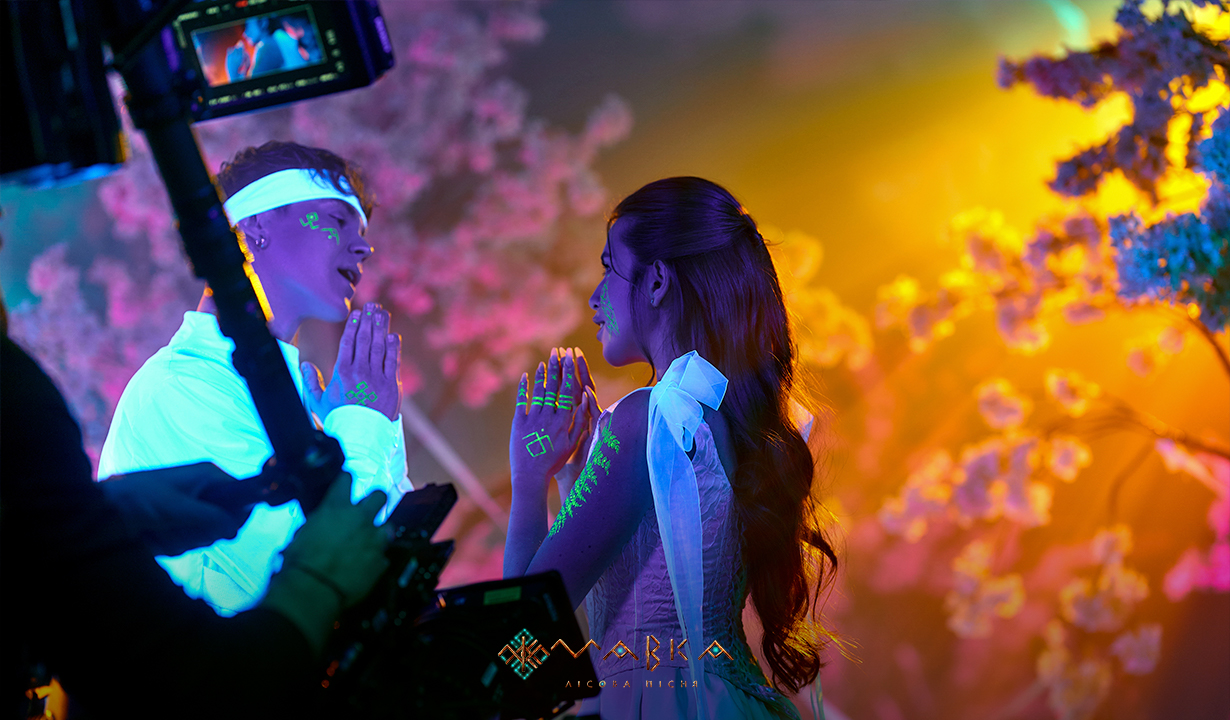 Listen to the song on music streaming platforms Apple Music, Spotify, Youtube Music, Deezer, Tidal, Itunes.
Khrystyna Soloviy will present another music video for Mavka's soundtrack The Forest Song soon.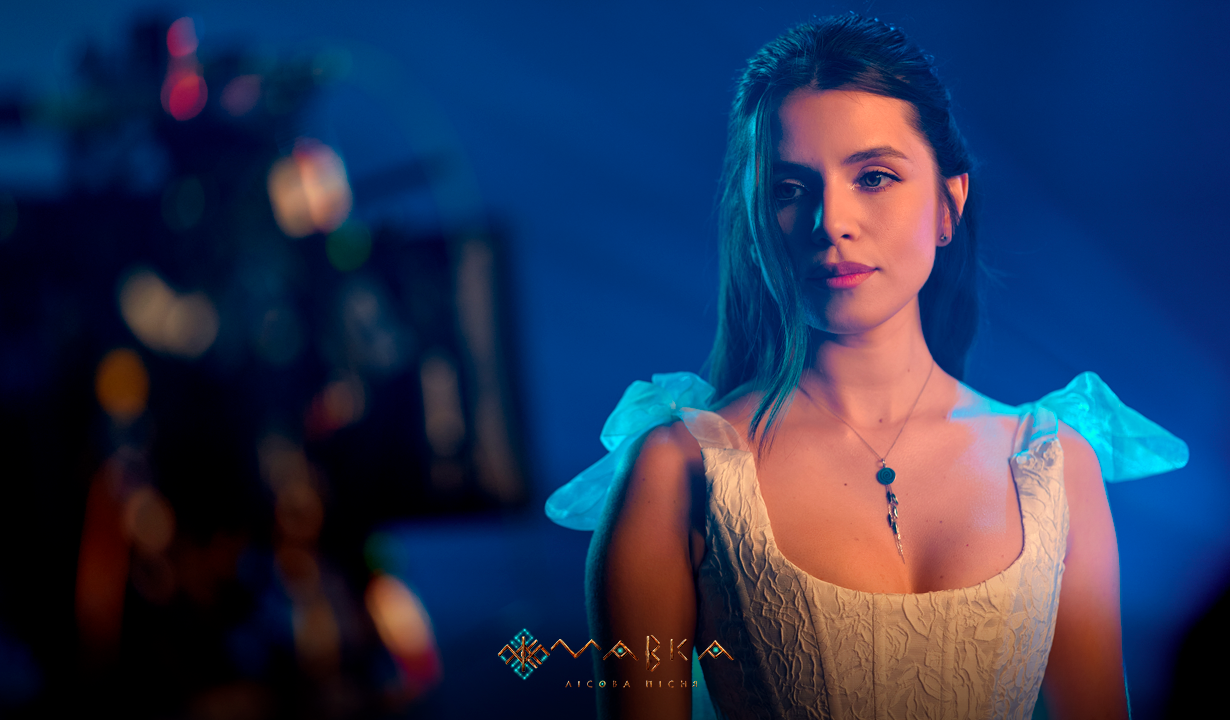 The general media partner of the project is 1+1 channel.
The animated feature was created with the support of the Ukrainian State Film Agency (USFA), and the United States Agency for International Development (USAID).
Theatrical release provided by FILM.UA Distribution and Kinomania.
Keep up with the latest updates on MAVKA's official social media pages, Facebook and Instagram.