One of the headliners at the Ukrainian stand in Cannes is Mavka. The Forest Song, a project by Animagrad studio. It is here that MIPTV (Marché International des Programmes de Télévision) started today, which is among the most important European markets of audiovisual content. FILM.UA Group has become its traditional participant. The animation line of the catalogue, except Mavka. The Forest Song, featured The Stolen Princess, another cartoon by Animagrad studio, and Mom Hurries Home, an animation series by Glowberry. The posters of all three cartoons decorated the renewed stand of Ukrainian delegation, R7.L12 in the pavilion of Palais des Festivals.
Every year MIPTV gathers about 12,000 participants from all over the world; they attend the TV market for co-production, acquisition, sales, financing and distribution of entertainment content. During the market, FILM.UA Group delegation will hold negotiations with distributors, representatives of European TV channels and the biggest global production companies.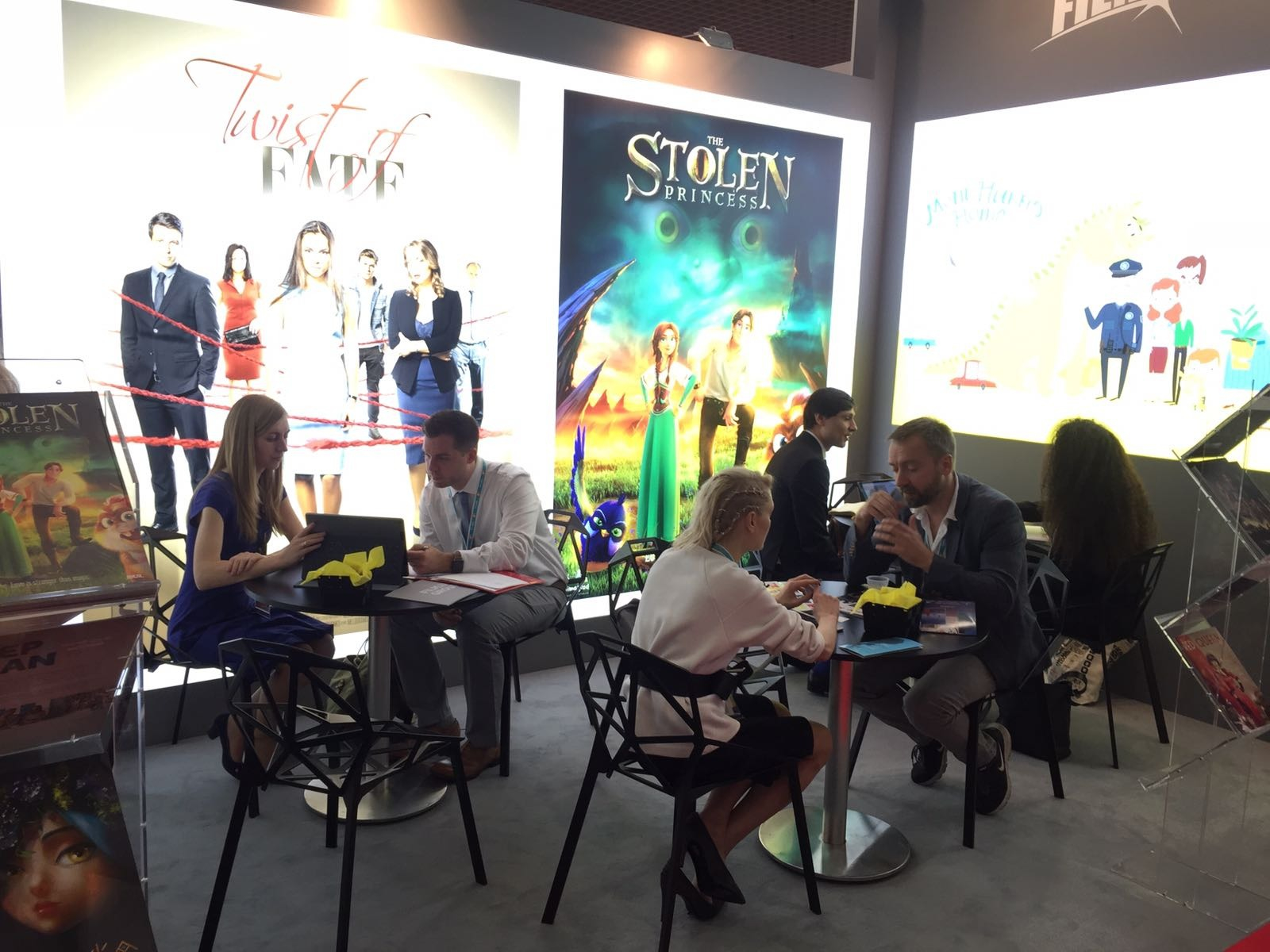 Mavka: The Forest Song is a full-length animated feature produced by Ukraine-based Animagrad (FILM.UA Group). It is currently at the concept stage of development. The film is inspired by a play of the same name by Lesya Ukrainka, as well as by various Ukrainian legends and cultural traditions. The film's production crew includes experts from leading ethnography institutes: the Ukrainian Studies Center at the Taras Shevchenko National University of Kyiv, the Ivan Honchar Museum, and the Ukrainian Fashion Museum. The experts are there to ensure the authenticity of the Ukrainian myths and legends, religious beliefs, rituals, and visual culture translated into the singular animated world of Mavka. And the world-renowned group DakhaBrakha has already committed to creating the film's soundtrack.
In September 2016, the animated feature Mavka: The Forest Song won the ninth contest held by the Ukrainian State Film Agency and was awarded state financing in the amount of 30% of the film's total budget. Mavka: The Forest Song is scheduled for release in Ukraine in late 2018–early 2019.