On June 12-15 in Annecy, International Animation Film Market (MIFA) is to take place under the aegis of Annecy International Animation Film Festival (France).
For the second time, FILM.UA Group will present its animation projects in different stages of production: Mavka. The Forest Song animated feature (Animagrad, FILM.UA Group), Brave Bunnies animated series (FILM.UA Group, Glowberry, Sardine Productions), Mom Hurries Home animated series (Glowberry, FILM.UA Group, Animagrad), and Hrafn's Academy, animated series "for teenagers and adults with high IQ" (FILM.UA Group). Producers Iryna Kostyuk and Olga Cherepanova will present their projects at the stand of Ukrainian national stand #4.Е04. Besides, the delegation will include Animagrad representatives, namely executive director Oleksiy Tolubko and art director Christian Koskinen, who will be looking for potential partners for Whizz Kids and Tiki, animated series in the studio's development and will be adopting world experience of animation production. Also, LINOLEUM International Contemporary Animation and Media Art Festival will be presented at the Ukrainian stand by its program director Anastasia Verlinska.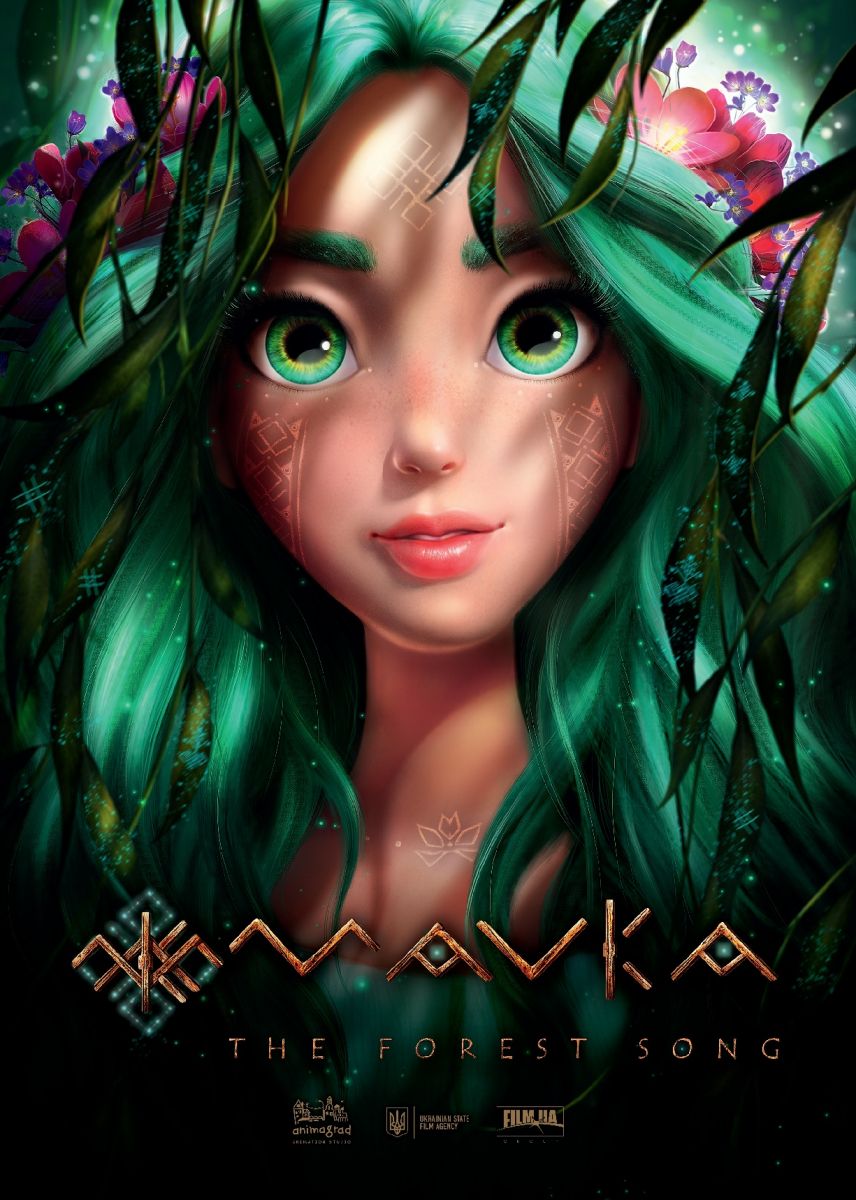 At this major European animation market which gathers representatives of the biggest global studios, investors, buyers and distributor, the new poster to Mavka. The Forest Song will be released. It will be available at the Ukrainian national stand. Mavka. The Forest Song will be participating in MIFA for the second year in a row. Last year this was the place of its first teaser premiere.
"During the year of active development, Mavka. The Forest Song has gained momentum and transformed from a film concept into a multifaceted, multi-platform brand Mavka's Universe, which is constantly developing and strengthening. AR and VR apps are in development along with books, 3D shows, clothing lines, and authentic jewelry. Some collaboration projects have already been presented,and they are enjoying enormous success. Film production has started, and at MIFA market we will show a finished scene to our international counterparts and partners. Along with producing a feature, we are also starting the creation of Mavka. The Forest Song series," says Iryna Kostyuk, project producer.
In collaboration with powerful partners who keep joining the brand, new and original project implementations are being developed. The first result was the republished books: a series including the classic work by Ukrainian writer Lesya Ukrainka, an exposition for children, and a sketchbook – all dedicated to the cartoon's future release.
One of the project key partners is WWF in Ukraine. Thanks to WWF support the abovementioned books were published using FSC-certified paper. Besides, the book sales became a start for a long-term environmental campaign Home for the Lynx initiated by Mavka team and WWF Ukraine and aiming to draw attention towards disappearing animal species and primordial forests.
Just a reminder: at film market in Cannes, pre-sales of rights for the cartoon have started.
Hooray and see you in Annecy!