From December 14 to January 14, WWF-Ukraine is having a traditional New Year Fundraiser with Mavka. The Forest Song animated film as a partner. This year it is called Tvarynovyi Rik and dedicated to ten special animals living in Ukraine and requiring preservation of their natural habitats.
We have become a media partner of this campaign. As the ecological component is among the core elements in our animated movie: we want to draw attention to the environmental issues and animals on the verge of extinction. That is why the fauna and flora representatives listed in the Red Book of Ukraine are among characters of our animated film. For example, a lynx lynx with a cub, symbols of the joint campaign with WWF "Save the lynx!", a black stork, a brown bear and others.
Join us to support the WWF-Ukraine New Year's Fundraiser and make a gift for wild animals!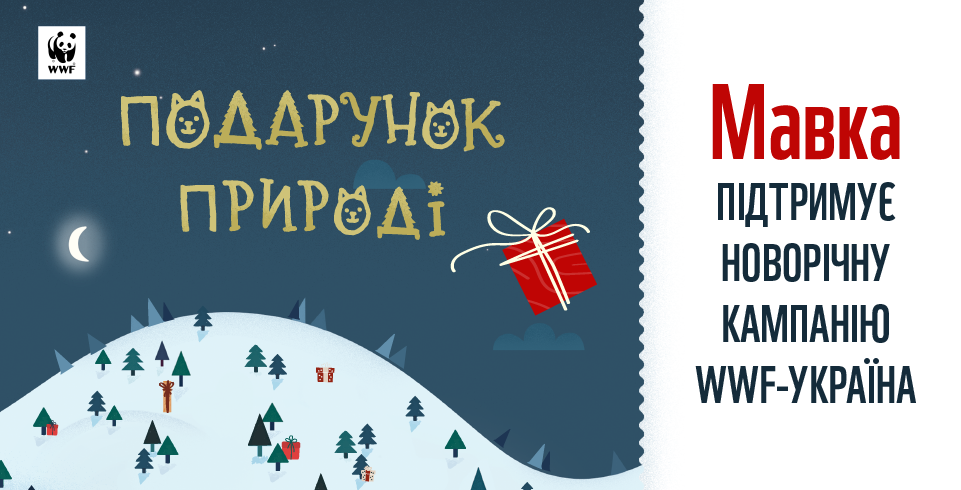 The fundraiser page gives details on each of the ten endangered species of wild animals in Ukraine and how to make a contribution to the restoration of their habitats. What is WWF doing for that? For the next year of 2021, our partner is planning to focus their efforts on identification and conservation of the most valuable forests of Ukraine, in particular, the primeval forests, on studying and protection of ecological corridors between Ukraine and other states, promoting of peaceful coexistence practices with large predators, enhancing liability for illegal hunting, restoring of rivers and fish migration routes.
A recap: in 2018, WWF-Ukraine together with the animated movie Mavka. The Forest Song launched the long-term charitable campaign "Let's save the lynx!" to help the lynx and its cubs to survive in the Ukrainian forests. Last year WWF-Ukraine had a Christmas fundraiser for the lynx population research. Raised money was spent to study the lynx lynx population in Polissia and to improve their habitat. For example, they bought ten trail cameras to capture lynx at certain locations for the Chornobyl Radiation and Ecological Biosphere Reserve. This contributes to the study of the animals and to planning of further actions to improve their lives.