On March 9, producers Iryna Kostyuk and Anna Eliseeva, director Aleksandra Ruban and pitching consultant for the project Lyubov Krokhmalna (MRM) presented an animation feature Mavka. The Forest Song at the 20th Cartoon Movie forum (Bordeaux, France).
Having made it through extreme competition, the film was selected to the pitching for the second year in a row – this time in "development" status; it also remained the only project from Ukraine presented at the event. To find out about the cartoon's progress and achievements during the past year, a diverse professional audience gathered, including distributors, sales agents, investors, TV group representatives, and journalists. Those present rated the project pitch as a highlight of the forum and appreciated the huge distance Animagrad team has covered to transform a fascinating idea into a strong brand. The grades are given by the audience after the presentation, according to Cartoon Movie rules, reached the maximum "hit" level, and a major international publication Animation Magazine included the film in the list of best projects at Cartoon Movie forum.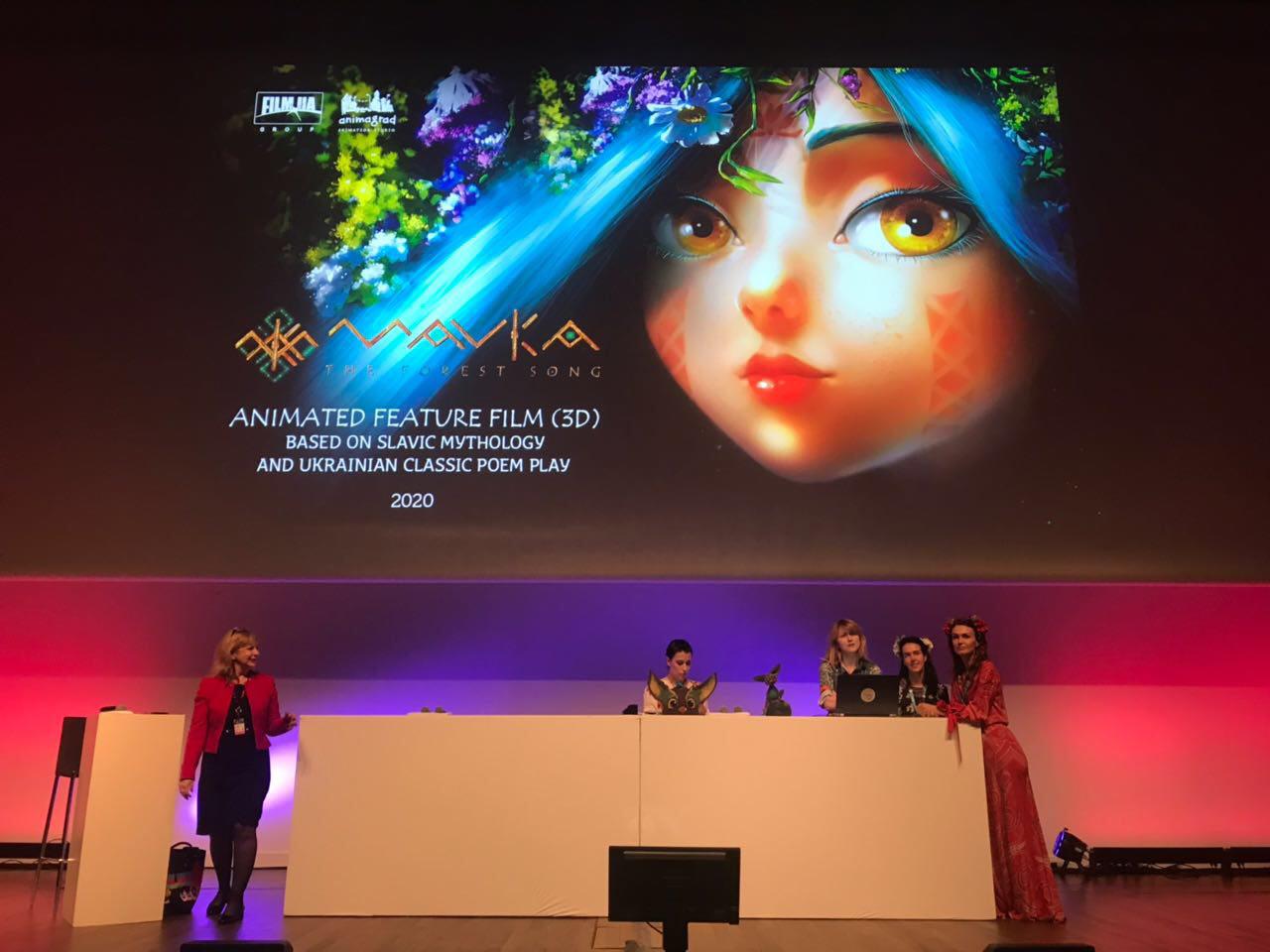 "We are very pleased with our trip to Bordeaux; we managed to fulfill all tasks put before the team. We demonstrated impressive progress in our work on the cartoon and on Mavka brand in general, and this expanded the range of potential partners even more – to Canada, France, South Korea, Germany, India, China, and Belgium. 2018 will be a critical year for the project, as pre-sales of the cartoon to global territories are due to open very soon. And the phenomenal success The Stolen Princess, the first animated feature from Animagrad which became an absolute leader of Ukrainian distribution during the very first weekend, is another trump card we can use in all our negotiations and initiatives," says Iryna Kostyuk, project producer.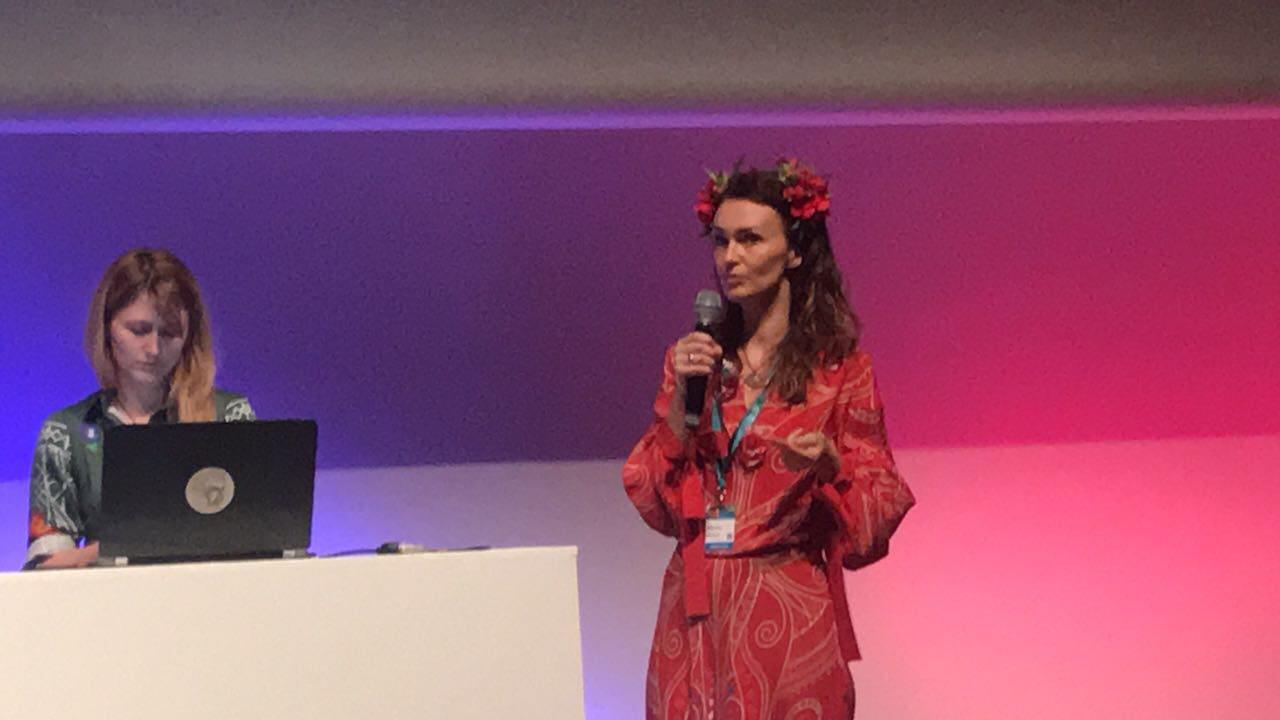 At the forum, project producers and director presented finished artworks on characters and locations; production Bible impressed everyone with its volume, quality, and meticulousness of research. They also demonstrated several work-in-progress videos, a report about an expedition to Polissya, and a video recorded with brand partners.
The primary emphasis of the 20-minute pitching was Mavka transforming from a concept into a whole Universe. The team presented significant steps made in this direction and announced its further plans to implement cartoon characters and arts in various media formats and platforms, to create merchandise and licensed products of different classes, to issue an animated series, books, gaming and AR&VR content.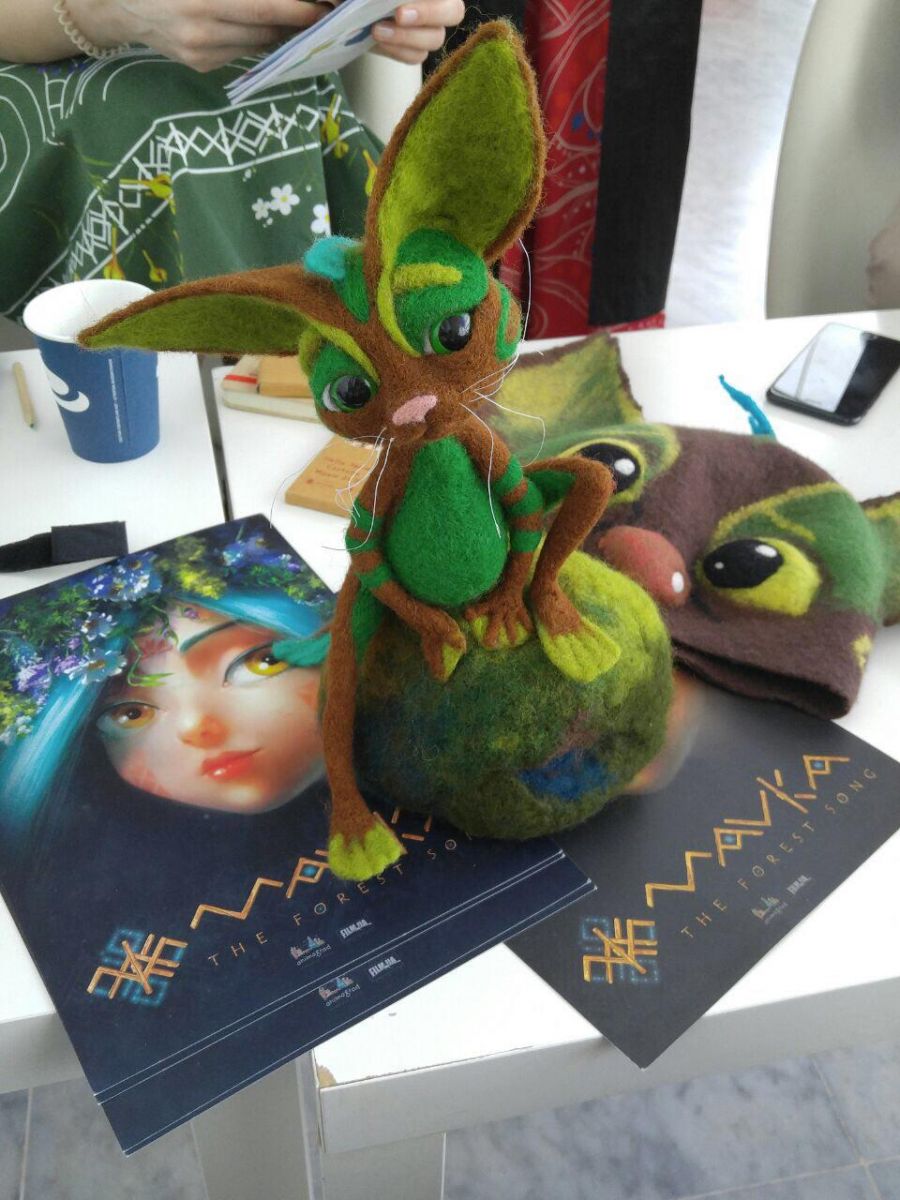 "We haven't just demonstrated impressive slides and a special video dedicated to interior objects, future books (their publication is planned for the nearest future) and app development; we have also shown on ourselves what "being Mavka" and "Mavka style" means. We wore new dresses from Mavka capsule collection by designer Olga Navrotska who is responsible for the film's costumes. Our looks were complemented with exclusive silver pendants shaped like Mavka logo from our partners, Oberig jewelry brand (we'll inform about collaboration with them soon, as it is a spectacular initiative), and original wreaths. And the toy of Swampy felted from wool by a Ukrainian craftsman drew close attention not only during our pitch but also during the whole forum," says Anna Eliseeva, creative producer.
The team is coming back from the trip inspired, despite a load of responsibility and high expectations from the future project.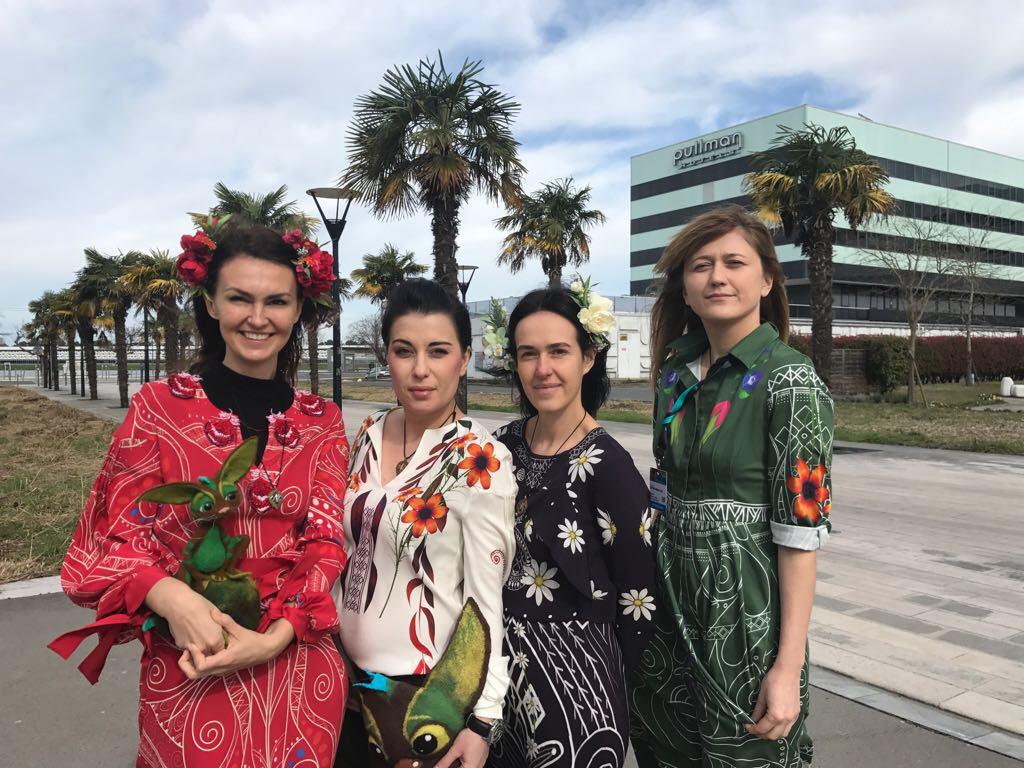 Media Resources Management is the company submitting Mavka. The Forest Song project to this and other events.
FYI. Mavka. The Forest Song is the second animation feature made by Ukrainian animation studio Animagrad (FILM.UA Group), now in its creative development stage. The cartoon is based on a play with the same title by Lesya Ukrainka as well as on Ukrainian myths and cultural traditions. The experts of leading ethnography institutions in Ukraine – Department of Folklore Studies in Kyiv National Taras Shevchenko University, Ivan Honchar Museum, and Ukrainian Fashion History Museum – are working with the film crew on the interpretations of Ukrainian myths, legends, customs, rituals and visual culture in a unique animated world of Mavka. DakhaBrakha, a globally known Ukrainian folk band, has joined in to create the cartoon's soundtrack.
Mavka. The Forest Song won the 9th competition of Ukrainian State Film Agency in September 2016 and received state funding amounting to 30 percent of its total budget.
Cartoon Movie is among the leading European events for the industry professionals. Every year, the forum gathers professionals from all over the world who present the best European animated projects of the current year at pitching sessions. During the whole time of Cartoon Movie existence, 301 animation strips received financing for the total sum of over two billion euro. It is at this forum that some of the most known European cartoons started their way to the cinemas, such as The Triplets of Belleville(2003, César winner, two Academy Awards nominations), A Cat in Paris (2010, Academy Awards and César nominations), Chico & Rita (2010, Goya prize, Academy Awards nomination), Ernest & Celestine (2012, César winner, Academy Awards nomination), Shaun the Sheep (2015, Academy Awards and Golden Globe nominations, BAFTA prize), My Life as a Zucchini (2016, Cannes Film Festival nomination), and others.